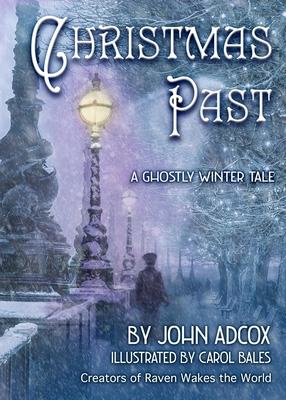 Christmas Past
A Ghostly Winter Tale
Hardcover

* Individual store prices may vary.
Other Editions of This Title:
Paperback (11/8/2022)
Description
The winter holiday season is a time for gifts and music, for snow and miracles, and for family and going home. For Jessie Malone, it's a time for sorrow. Jessie is a graduate student living in London, where she hopes to be one of the first folklorists ever to trace an urban legend back to its original source. She's also a grieving young widow unable to heal from the agony of her life-shattering loss. In the bleak midwinter, Jessie learns of an urban legend about a lonely, wandering ghost, a British sailor named Sam who promised his bride that he'd be home for Christmas. The legends say he's been trying to make it back to her since World War II. As she investigates, Jessie learns that Sam's story defies the patterns of how urban legends are supposed to work. It's a puzzle she can't let go. To solve the mystery, she must confront the impossible and, just perhaps, discover a miracle of Christmas love that survives beyond the grave. A story that will engage all your emotions, Christmas Past bursts with wonder, enigma, romance, and the unquenchable spirit that comes from promises that must be kept.
Story Plant, 9781611883121, 192pp.
Publication Date: December 7, 2021
About the Author
After a 30-year career in new media, where his titles have included VP, Digital Media, VP, Creative, Executive Producer, and even CEO, John Adcox is now concentrating on storytelling. In addition to his writing, he is the CEO of Gramarye Media, Inc., the "next generation" book publisher, game developer, and movie studio of the future. He is also the author of Raven Wakes the World. Carol Bales studies, works, and teaches in a place where technology and creativity intersect. Educated in painting at the University of Tennessee and Human-Computer Interaction at Georgia Tech, she works as a senior User Experience Researcher for The Weather Company and teaches at Georgia State University.