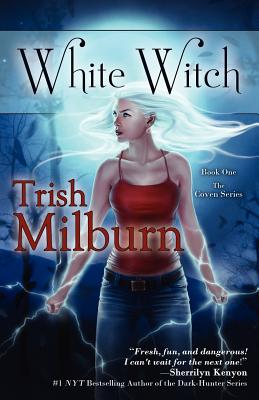 White Witch (Coven)
Paperback

* Individual store prices may vary.
Description
Witchcraft Is Her Family's Business.
No One Quits The Family And Lives To Tell About It.

"Jax" Pherson has power, enough power to know her future will end in service to the dark coven her father controls. Unless she can stay hidden in a small community in the mountains of North Carolina. She must find a way to live without magic and deny the darkness she feels welling up inside her-the same dark power that fuels the covens around the world.

All she wants is a normal life. A boyfriend. Friends. Some place to belong, but all too soon Jax's barely begun new life hangs in the balance when she discovers that the boy she's attracted to is sworn to kill her kind. He's a hunter with good reason to kill everything that goes bump in the night.

Even the most fleeting use of her power is tantamount to signing her death warrant and will bring both hunter and coven down on her. But can she walk away when her friends are threatened by an old evil? Something created by the magic of witches? Jax's only hope of survival is to convince the boy she loves to forget everything he's ever been taught and help her find a way to fight the covens. To believe there is some good in her.
Bell Bridge Books, 9781611940831, 188pp.
Publication Date: February 15, 2012