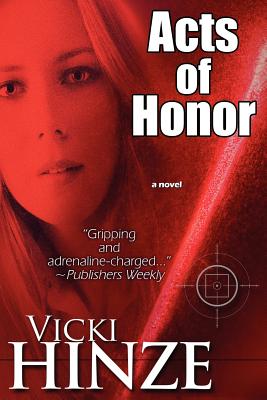 Acts of Honor (Paperback)
Bell Bridge Books, 9781611941777, 274pp.
Publication Date: August 30, 2012
* Individual store prices may vary.
Description
"Absolutely riveting." - Philadelphia Inquirer He survived a mysterious mission more horrible than the mind can imagine; only she can break through the trauma and get him to talk. But if she succeeds, they both may not survive. Dr. Sara West knows only that her high-security military patient goes by the name "Joe," that he's in a catatonic state and can only repeat the code words, "I wept," and that his post-traumatic stress disorder is a result of his last mission as a Shadow Watcher-a spy who spies on other spies. Her brother-in-law was also a Shadow Watcher. He committed suicide in the same sinister military facility where Joe, and other military men like him, are now in treatment. Sara wants to learn what caused her sister's unshakable husband to kill himself and, in the process, to heal Joe, a compelling man who wins her love. But the secrets inside him reveal a shocking truth. One she isn't sure they can overcome. Vicki Hinze is the award-winning author of 30 novels, 4 nonfiction books and hundreds of articles, published in as many as sixty-three countries. She is recognized by Who's Who in the World as an author and as an educator. For more information, please visit her website at www.vickihinze.com.