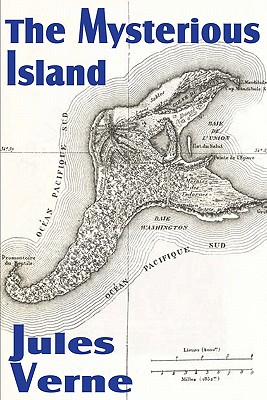 The Mysterious Island (Paperback)
Bottom of the Hill Publishing, 9781612030982, 424pp.
Publication Date: February 1, 2011
Other Editions of This Title:
Paperback (10/31/2018)
Paperback (5/2/2016)
Paperback (5/27/2019)
Paperback (4/1/2019)
Paperback (10/25/2005)
Paperback (3/19/2017)
Paperback (10/9/2018)
Paperback (4/24/2019)
Paperback (7/19/2013)
Paperback (2/7/2012)
Paperback (7/31/2018)
Paperback (10/13/2010)
Paperback (5/30/2017)
Paperback (7/3/2013)
* Individual store prices may vary.
Description
The Mysterious Island by Jules Verne is a sequel to Verne's famous Twenty Thousand Leagues Under the Sea and In Search of the Castaways. The book tells the adventures of five Americans on an uncharted island in the South Pacific. The Mysterious Island begins during the siege of Richmond, Virginia in the American Civil War. As famine and death ravage the city, five northern prisoners of war escape by the unusual means of hijacking a balloon. Cyrus Smith, a railroad engineer in the Union army (named Cyrus Harding in some English translations); his black manservant; sailor Bonadventure Pencroff; his prot g Harbert Brown, a young boy whom Pencroff raises as his own after the death of his; and the journalist Ged on Spilett. The company is completed by Cyrus' dog 'Top'. After flying in stormy weather for several days, the group crash-lands on a cliff-bound, volcanic island. Throughout their stay on the island, the group has to overcome bad weather and pirates. They eventually adopt and domesticate an orangutan, Jupiter, are aided by Captain Nemo and.......we don't want to spoil the rest of the story. The Mysterious Island is a wonder adventure and often counted as Verne's finest.