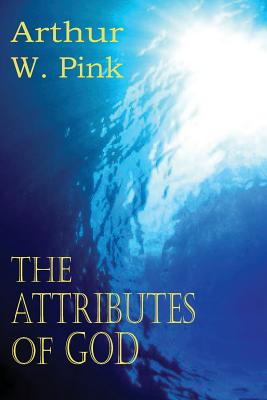 The Attributes of God
Paperback

* Individual store prices may vary.
Other Editions of This Title:
Digital Audiobook (12/23/2020)
Paperback (12/1/2006)
Hardcover (9/30/2002)
Paperback (12/24/2010)
Paperback (2/14/2019)
Hardcover (2/14/2019)
Paperback (1/15/2009)
Hardcover (4/3/2018)
Paperback, Spanish (9/1/1991)
Paperback (6/1/2011)
Paperback (7/1/2012)
Description
"The foundation of all true knowledge of God must be a clear mental apprehension of His perfections as revealed in Holy Scripture. An unknown God can neither be trusted, served, nor worshipped. In this booklet an effort has been made to set forth some of the principal perfections of the Divine character. If the reader is to truly profit from his perusal of the pages that follow, he needs to definitely and earnestly beseech God to bless them to him, to apply His Truth to the conscience and heart, so that his life will be transformed thereby. "Something more than a theoretical knowledge of God is needed by us. God is only truly known in the soul as we yield ourselves to Him, submit to His authority, and regulate all the details of our lives by His holy precepts and commandments." Arthur Walkington Pink was an English Christian evangelist and Biblical scholar known for his staunchly Calvinist and Puritan-like teachings. Though born to Christian parents, prior to conversion he migrated into a Theosophical society (an occult gnostic group popular in England during that time), and quickly rose in prominence within their ranks. His conversion came from his father's patient admonitions from Scripture. It was the verse, Proverbs 14:12, 'there is a way which seemeth right unto a man, but the end thereof are the ways of death, ' which particularly struck his heart and compelled him to renounce Theosophy and follow Jesus.
Bottom of the Hill Publishing, 9781612033310, 104pp.
Publication Date: September 13, 2011