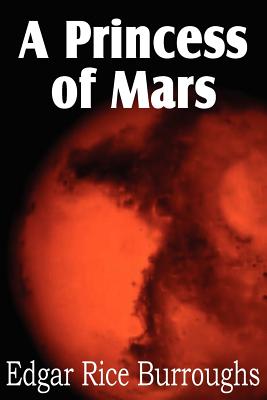 A Princess of Mars (Paperback)
Bottom of the Hill Publishing, 9781612033853, 170pp.
Publication Date: December 7, 2011
Other Editions of This Title:
Paperback, Icelandic (12/6/2018)
Paperback (5/5/2011)
Paperback, Bosnian (11/26/2018)
Paperback (7/30/2008)
Paperback (9/15/2019)
Paperback (9/21/2017)
Paperback (5/16/2018)
Paperback (8/24/2007)
Paperback (9/7/2018)
Paperback (5/15/2017)
Paperback (8/29/2019)
Paperback (6/22/2012)
Paperback (11/5/2007)
Paperback (12/10/2017)
Paperback (9/6/2018)
Paperback (11/23/2005)
Paperback (12/18/2019)
Paperback (1/29/2019)
* Individual store prices may vary.
Description
A Princess of Mars is the first book in Edgar Rice Burroughs Barsoom series. It is also his first novel, predating his Tarzan series. John Carter, a Confederate veteran, goes prospecting in Arizona immediately after the end of the Civil War. Having struck a rich vein of gold, he runs afoul of Apaches. While attempting to evade pursuit by hiding in a sacred cave, he is mysteriously transported to Mars. Carter finds that he has great strength and superhuman agility in this new environment as a result of its lesser gravity. He soon falls in with the Tharks, a nomadic tribe of Green Martians. Thanks to his strength and combat abilities, Carter rises to a high position in the tribe and earns the respect and eventually the friendship of Tars Tarkas, one of the Thark chiefs. Edgar Rice Burroughs was an American author, best known for his creation of the jungle hero Tarzan, "Lost worlds" and the heroic Mars adventurer John Carter.