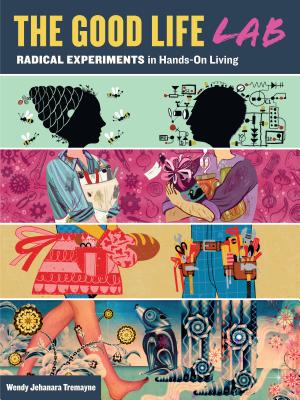 The Good Life Lab: Radical Experiments in Hands-On Living (Paperback)
Radical Experiments in Hands-On Living
Storey Publishing, 9781612121017, 320pp.
Publication Date: June 4, 2013
Description
Tired of the high-pressure life they lead in New York City, Wendy Jehanara Tremayne and her husband migrate to Truth or Consequences, New Mexico, where they build, invent, forage, and grow all they need for themselves. Full of quirky stories and imaginative illustrations, this inspiring memoir chronicles the off-the-grid adventures of the Tremaynes. Touchingly personal while also providing practical tutorials on making your own biofuel, building an efficient house, and gardening sustainably, The Good Life Lab will encourage you to chase your dreams of self-sufficiency.
Advertisement