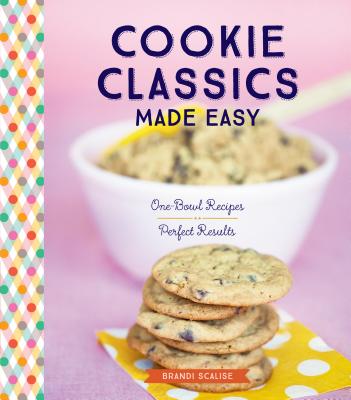 Cookie Classics Made Easy (Paperback)
One-Bowl Recipes, Perfect Results
Storey Publishing, LLC, 9781612126883, 96pp.
Publication Date: May 3, 2016
* Individual store prices may vary.
Description
The 40 recipes in this delicious collection use a foolproof formula that requires just one bowl, minimal baking equipment, and no previous experience! You'll find your tried-and-true favorites here — from Chewy Chocolate Chip to Oatmeal Raisin, Shortbread, Ginger Molasses, and Snickerdoodles — plus many more that are sure to become new must-haves, such as Lemon Ginger, Chocolate Peanut Butter, Rum Raisin, Pecan Delight, and Vanilla Walnut Pear. Warm, crave-worthy cookies are just minutes away!
About the Author
Brandi Scalise is the author of Cookie Classics Made Easy. She is an enthusiastic home baker with a passion for cookies. She manages a spa in Pittsfield, Massachusetts, where she has garnered accolades for her cookies from hundreds of eager taste testers.