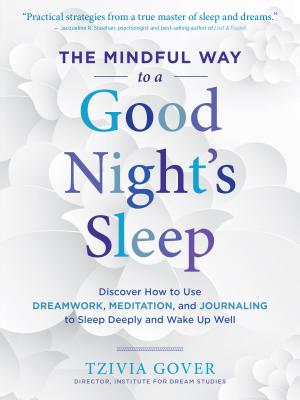 The Mindful Way to a Good Night's Sleep (Paperback)
Discover How to Use Dreamwork, Meditation, and Journaling to Sleep Deeply and Wake Up Well
Storey Publishing, 9781612128825, 184pp.
Publication Date: December 12, 2017
* Individual store prices may vary.
Description
This accessible guide to cultivating deep, restful sleep -- naturally -- combines author Tzivia Gover's expertise in both mindfulness and dreamwork. Along with a healthy dose of encouragement, Gover offers practical lifestyle advice, simple yoga poses, 10-minute meditations, and easy breathing exercises, plus visualization and journaling activities. You'll also learn how to set the scene for safe, productive dreaming and cultivate your dream recall. This holistic approach extends into your waking hours with tips on morning routines to ensure that sound sleep leads to refreshed, more conscious living all day long.
About the Author
Author, educator, and certified dream therapist Tzivia Gover is the author of Joy in Every Moment (Storey, 2015). Tzivia is director of the Institute of Dream Studies, a member of the International Association for the Study of Dreams, and the founder of 350 Dreamers, a global network of people who practice collective dreaming for global healing. She has led numerous workshops and panels about dreams, mindfulness, and writing at conferences and retreat centers around the country. She also has a weekly spot, "Joyful Moments with Tzivia," (title may change) on Naturally Savvy Radio with host Lisa Davis.The show will be distributed on a number of stations including some NPR stations, iHeart Radio, TuneIn, Stitcher, iTunes, and UberRadio