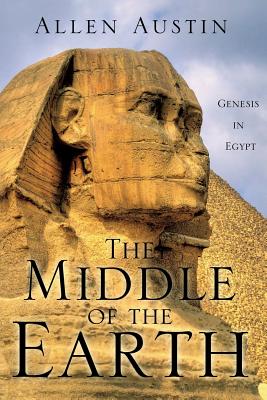 The Middle of the Earth (Paperback)
Xulon Press, 9781612159126, 238pp.
Publication Date: February 16, 2011
* Individual store prices may vary.
Description
Everyone in the world is familiar with the Great Pyramid in Egypt, but only a few realize it was ordained by the hand of God. The prophet Isaiah tells us it's an altar and a witness for the one true God. Josephus, the Jewish historian, says it was built by the children of Seth before the great flood. Egyptian legend calls it the "Pillar of Enoch" after the Patriarch who walked with God. Early Jewish writings, Egyptian hieroglyphs, and ancient historians provide clues to the secrets within the Great Pyramid. But first you must ask yourself, what is Truth? Are you willing to set aside your preconceptions to understand the Truth? The Middle of the Earth: Genesis in Egypt reveals astonishing truths that can transform our world and beckon all who read it to the call of Christ. Western civilization has pushed God out of the picture and filled us with false ideas. Author Allen Austin urges you to reject the false absurdities and embrace our true history. It lies in the middle of the earth.