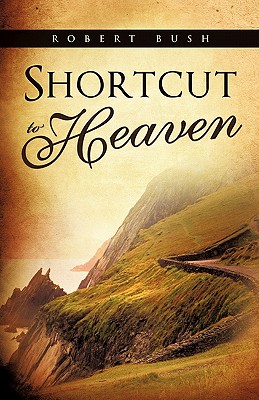 Shortcut to Heaven (Paperback)
Xulon Press, 9781612159140, 180pp.
Publication Date: March 21, 2011
* Individual store prices may vary.
Description
Identifying the path to our final resting place, whether it be heaven or hell, is something everyone in this world is searching for...how do I get to heaven is a question all of us will ask at some point in our lives. Robert Bush reveals the only true answer to this age-old question in his inspirational newly-released book, Shortcut to Heaven. There is a second part to the equation that Bush tackles head-on as well. Once we realize how to get to heaven, then how in the world do we reflect the true walk of a Christian in our daily lives? He clearly illustrates in Shortcut to Heaven how we best equip ourselves to overcome the land mines we will face along the way, as we ultimately navigate our way to victory Bush's unique ability to combine 10 captivating short stories plus Scripture will provide you with the weapons you need in order to make this journey. This is the one must-read book that will challenge your mind, stir your heart, and positively impact your soul... Robert Bush decided to walk away from his 25+ year career as a biotechnology executive and pursue his lifelong dream of "writing for God." His fast track up the corporate ladder wasn't enough, as he felt a significant hole in his heart that somehow needed to be filled. No longer is he living his life for corporate America, but instead he has funneled his energy and passion into what God has laid out before him. Robert has worked all over the United States and Europe building businesses for years. Today, his focus is on building God's kingdom instead He holds a Bachelor's Degree in Business Marketing and an MBA in Market Strategy as well. Robert lives in Colorado with his wife and two daughters.