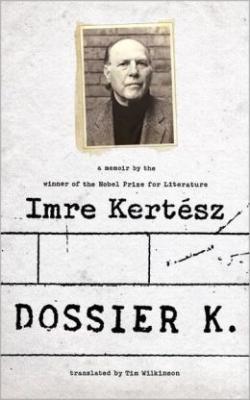 Dossier K. (Paperback)
Melville House Publishing, 9781612192024, 217pp.
Publication Date: May 7, 2013
Description
The first and only memoir from the Nobel Prize-winning author, in the form of an illuminating, often funny, and often combative interview--with himself Dossier K. is Imre Kertesz's response to the hasty biographies and profiles that followed his 2002 Nobel Prize for Literature--an attempt to set the record straight. The result is an extraordinary self-portrait, in which Kertesz interrogates himself about the course of his own remarkable life, moving from memories of his childhood in Budapest, his imprisonment in Nazi death camps and the forged record that saved his life, his experiences as a censored journalist in postwar Hungary under successive totalitarian communist regimes, and his eventual turn to fiction, culminating in the novels--such as Fatelessness, Fiasco, and Kaddish for an Unborn Child--that have established him as one of the most powerful, unsentimental, and imaginatively daring writers of our time. In this wide-ranging and provocative book, Kertesz continues to delve into the questions that have long occupied him: the legacy of the Holocaust, the distinctions drawn between fiction and reality, and what he calls "that wonderful burden of being responsible for oneself.
About the Author
IMRE KERTESZ was born in Hungary in 1929. At the age of fourteen he was imprisoned at Auschwitz and later at the Buchenwald concentration camps. He is the author of 14 books of fiction and non-fiction, and was awarded the Nobel Prize for literature in 2002 for "writing that upholds the fragile experience of the individual against the barbaric arbitrariness of history." Translator TIM WILKINSON is the primary English translator of Imre Kertesz as well as numerous other significant works of Hungarian history and literature. In 2005, his translation of Kertesz's Fatelessness was awarded the PEN Club/Book of the Month Club Translation Prize. He lives in London.
Praise For Dossier K.…
"A book full of marvellous, intoxicating answers…It is rare that we find what at first sight seems a philosophical quibble of a memoir such a page turner, but that is what it is. The reader is constantly on the scent of truth about the most basic, most dreadful, most vital human affairs. It is what makes Kertesz a great writer."
—The Times (UK)

"An unflinching memoir in the form of a Socratic dialogue with himself about his extraordinary life…Kertész is meditative, insightful, profound."
—Publisher's Weekly (starred review)

"Kertész's sensibility defies classification. To call him unique would be to miss the point; it would diminish his frankness, his modesty, his shocking honesty that, he would remind us, is not the same as telling the truth…A necessary work, beautifully translated."
—ALA Booklist

"The opposite of a Bildungsroman, its defining features are not organic development and continuity but rupture and shock. . . Kertész attempts to reconnect to humanity, to define himself as an individual, as the subject of his own history."
—Frankfurter Allgemeine Zeitung 

"A counterpart of Günter Grass's Peeling The Onion. Just as accurate and relentless, a book of autobiographical self-questioning, which undermines any kind of dogmatism."
—Neue Zurcher Zeitung

Priase for Imre Kertesz 
"Kertész, like Beckett, is deadly serious and his work is a profound meditation on the great and enduring themes of love, death and the problem of evil." —John Banville, The Nation 
Advertisement