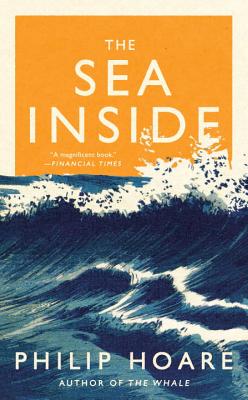 The Sea Inside (Hardcover)
Melville House, 9781612193595, 384pp.
Publication Date: April 29, 2014
* Individual store prices may vary.
May 2014 Indie Next List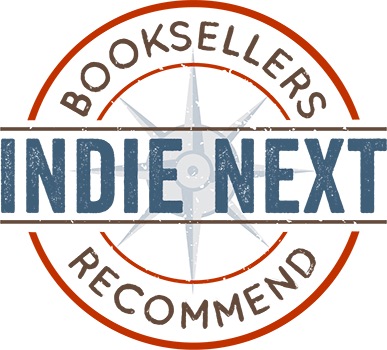 "Part poetic introspective, part elegy, laced with a slow sense of wonder, Hoare's new book is a uniquely refreshing work. In some ways it is a memoir; in others a naturalistic account of travel and contemplation. The result, however, is neither autobiography nor another volume in environmentalist polyphony, but the genuine and comfortably deliberate thoughts of a man who, in our age, still looks to the sea and its myriad life forms with the wonder of an explorer of old. It is bracing to discover a voice that conjures the magic of nature without the heavy hand of dogma."
— Brian Boecki, Between the Covers, Harbor Springs, MI
View the List
Description
A yearlong adventure through the world's oceans with Philip Hoare, the award-winning author of The Whale

In colorful prose and lively line drawings, Hoare sets out to rediscover the sea and its islands, birds, and beasts. Starting at his home on the shores of Britain's Southampton Water and moving in ever widening circles—like the migration patterns of whales—Hoare explores London, the Isle of Wight, the Azores, Sri Lanka, Tasmania, and New Zealand.

As Hoare brilliantly weaves together literary and natural history, we encounter memorable people as well as the dolphins, whales, and other creatures above and below the water (even one species formerly believed to 
be extinct).

Echoing the fine tradition of W. G. Sebald, but in a voice all Hoare's own, The Sea Inside is bursting with an endless series of delights and revelations from the ever-changing sea.
About the Author
Philip Hoare lives and works in Southampton, England. He is the author of The Whale: In Search of the Giants of the Sea, winner of the BBC Samuel Johnson Prize for Nonfiction, as well as biographies of Noel Coward, Stephen Tennant, and a study of Oscar Wilde. He is Senior Lecturer in Creative Writing at the University of Southampton; artist in residence at the Marine Institute, Plymouth University; and cocurator of the Moby-Dick Big Read. Follow him on Twitter at @philipwhale.
Praise For The Sea Inside…
"In his fascinating travelogue… Hoare has adopted the Sebald approach, complete with text-embedded photographs and artwork, as he wanders around and across a variety of seas from England to New Zealand in search of their tales, lore, history, ecology, biological complexity and elusive beauty."
—New York Times Book Review

"Mr. Hoare's gimlet eye sees the magical in the mundane... The Sea Inside embraces the dangers and mysteries of the natural world and in them finds transcendental awe."
—Wall Street Journal

"A magnificent book."
—Financial Times

"The Sea Inside is a charming book: learned, passionate, idiosyncratic, and more than a bit melancholy."
—Boston Globe

"Whether you're looking for ruminations on whales or what 'counter-shading' means in the context of grebes, this series of essays on our relationship to our oceans is incredibly rewarding."
—Jeff VanderMeer, "10 Influences on the Southern Reach Trilogy" for the Huffington Post

"Charming, deeply intimate, erudite, and unguardedly awestruck and awe-inspiring."
—Salon, Authors' Favorite Books of 2014

"A gorgeous meditation on one of the most mysterious and captivating places on the planet."
—Flavorwire, 50 Books to Help You Keep Your New Year's Resolutions

"The Sea Inside offers discoveries in every chapter—Hoare, in addition to being an inherently interesting writer, has a talent for uncovering fascinating historical narratives. This author is a virtuosic storyteller, and The Sea Inside is a welcome opportunity to accompany him on his wanderings—be they geographical, philosophical, or narrative."
—Daily Beast, This Week's Hot Reads

"Part travelogue, part memoir, and wholly absorbing."
—Reader's Digest, 10 Great New Books from Small Presses

"Every one of his sentences shimmers with acute perception… This is reading as revelation."
—Christian Science Monitor, 10 Excellent Books You Might Have Missed in 2014

"Part memoir and part natural history, [Hoare's] narrative is simultaneously philosophical and engaging."
—Salon, Memorial Day weekend reading list

"Quite remarkable."
—House of Speakeasy

"An evocative memoir about one man's relationship with the sea, as well as an elegiac account of dying environments."
—Green Apple Books recommendations, SF Gate

"I can honestly say I have never read anything that was more attuned to the connections between science, history, and the mysteries of existence. Hoare takes us on many a welcome tangent, always bringing us deeper inside ourselves, putting us in touch with our humanity…for better or for worse."
—Provincetown Magazine

These 14 Books Changed the Way We Think About Animals in 2014
—The Dodo

"A stirring book about both outer and inner depths, The Sea Inside shows that humans are intrinsically connected with the ocean."
—Rain Taxi

"Here is the distilled essence of Hoare's work: one part poetry, one part record, and one part a plea for us to pay attention to these oceans, our oceans—and ourselves."
—Electric Literature

Best Nonfiction Books of 2014
—Kirkus Reviews

"Literary history and natural history entwine so seamlessly in Hoare's narrative that the barrier between readers and the sea within all of us blurs and disappears."
—Booklist, starred review

"Hoare's writing awakens the senses with visions, sounds, and smells of the ocean; his delight and interest in nature will encourage readers to look around with new eyes."
—Publishers Weekly, starred review

"This is not a book following the geography of the sea; nor is it a history of sailing. It is an attempt to establish and examine the oneness that the Maori have understood for years: There is no difference between life on land and life in the sea… A beautifully written memoir/travelogue with readable diversions into philosophy."
—Kirkus Reviews

"A crammed treasure chest." 
—London Review of Books (UK)

"A profound and lyrical love affair."
—The Observer (UK)

"As bracing as a great blustery lungful of ozone-filled air… His passionate engagement will infect you."
—The Times (UK)

"The range, variety and enthusiasm… elevates the work into the realm of sheer entertainment… A delight."
—Sunday Telegraph (UK)

Praise for The Whale

"Philip Hoare's The Whale is everything you want from a book. It is unpredictable and amusing and informative and original, cavorting between biology, history, travel writing, and memoir with an engaging sense of the subject's charisma."    
—Mark Kurlansky, author of Salt and Cod

"Philip Hoare's writing is quite untrammelled by convention and opens up astonishing views at every turn."    
—W. G. Sebald

"Genius . . . The Whale [is] a rhapsodic mediation on all things cetacean. Hoare is always on the lookout for the revealing detail. He also has a finely tuned sense of perspective and pacing."    
—Nathaniel Philbrick, The New York Times Book Review

"This singular, magnificent book inspires both awe and shame—awe of the whales, shame of the human species that has tried to destroy them. In the end, Hoare's virtuosic sympathy for his subject makes you believe in the better angels of our nature."
—Alex Ross, bestselling author of The Rest Is Noise

"A love letter to the 'largest, loudest, oldest' mammal ever to have existed, Brit biographer Hoare's book romps through science, history and literature to chronicle his obsession with the mighty whale. Salted with astounding facts (the calls of blue whales were once mistaken for earthquakes), this is an exhilarating valentine."    
—People