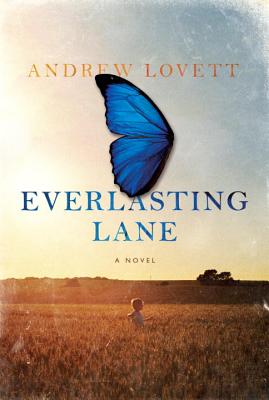 Everlasting Lane (Hardcover)
Melville House Publishing, 9781612193809, 368pp.
Publication Date: January 13, 2015
* Individual store prices may vary.
January 2015 Indie Next List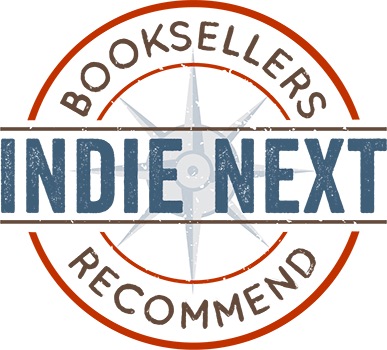 "Peter Lambert is a nine-year-old boy whose life changes when his father dies and his mother moves them to a village called Amberley. As soon as they arrive Peter feels like he's been there before, and his mother confirms that they used to live in that same house. As the new kid at a small village school, Peter eventually makes friends with two other outcasts, Anna-Marie and Tommie, and together they explore the countryside. They also discover what appears to be a hidden room in Peter's house, with a window visible from the outside but no entrance from the inside, and Peter realizes that there is a secret that his mother is keeping from him. Is she an outcast too? And who is really telling the truth?"
— Lysbeth Abrams, Eight Cousins, Falmouth, MA
View the List
Description
A captivating, absorbing, and suspenseful evocation of the spells of childhood. In a timeless coming-of-age tale as charming and haunting as the movie Stand By Me, Andrew Lovett's Everlasting Lane tells the story of what happens when nine-year-old Peter's father dies and his mother moves them from the city to a house in the countryside, for what seem to Peter to be mysterious reasons. He's soon distracted, though, by the difficulties of being the new, shy kid at school, and he befriends the other two kids who seem to be outcasts: overweight Tommie and too-smart-for-her-own-good Anna-Marie. Together they try to weather the storm of bullying teachers and fellow students, by escaping into explorations of the seemingly bucolic countryside. There, though, they find other outcasts from society such as cranky Mr. Merridew, who won't leave his cottage in the woods, and Scarecrow Man, who stands in the fields searching the skies. And meanwhile, Peter is disturbed by the growing awareness that his own mother may be some sort of outcast, too--and that she's hiding something from him in a locked room in the attic, a room she's expressly forbidden him from entering. Written in beautiful prose, Everlasting Lane is a captivating, absorbing, and suspenseful evocation of the spells of childhood: sun-soaked, nostalgic, with the soft focus and warm glow of a Polaroid--but it's darker than it seems. Will Peter and his mother find the light in that darkness?
About the Author
ANDREW LOVETT lives near York, England, with his family. Everlasting Lane is his first novel, based, in part, on his own childhood.
In the beginning of the novel, Doctor Todd gives Peter a watch as a present, to help Peter organize himself. After receiving the watch, Peter destroys it. What might Peter destroying the watch signify? Is this action a reflection of his feelings towards Doctor Todd? Is it something more complicated?generic viagra price canada
Peter's mother suggests she and Peter play a game in which Peter pretends she is not actually his mother, but his Aunt "Kat." She insists he call her "Kat" for the rest of the novel. What might her reasoning be behind this? Do you think it's directly related to Alice? Explain why, or why not.generic viagra price canada
Do you feel that Peter calling his mother "Kat" instead of "Mummy," or "Mother," changes their relationship? If so, for better or worse?generic viagra price canada
This is not the only time games are played in order to mask something more serious. Can you think of any other noteworthy examples of times games are played? And why games?generic viagra price canada
What does Peter learn about the consequences of actions? The notion is first brought up by Anna-Marie in reference to a game. Are consequences a game to Peter? Give a few examples of where consequences play a significant role in the text.generic viagra price canada
In a general sense, what does Peter learn from The Scarecrow Man? Think about their first few encounters.generic viagra price canada
When Mr. Merridew says "there is no difference" between a good man and bad man, what is he alluding to? What does Peter learn from this conversation? Please explain.generic viagra price canada
Memory plays an important role in this narrative. What were the most pivotal moments in this story, where memory changes your understanding of events, or the characters' (e.g. p. 7, 212, 323)?generic viagra price canada
Why do you think Peter's memory specifically, is so hazy and uncertain? Is it because of something significant, or is he simply forgetful?generic viagra price canada
On page 54, Anna-Marie tells Peter that his "grip on reality seems so...tenuous." Do you agree? Explain why or why not.generic viagra price canada
The setting of Everlasting Lane is at once new and familiar to Peter. Do you believe the setting is a largely important aspect of this story? Do you feel it feeds Peter's unique imagination. Please explain.generic viagra price canada
How do you read Peter's relationship with his father? Peter's father is explored significantly in the novel's very beginning, and it's end. Is this an important relationship in the story? If so, explain why.generic viagra price canada
Throughout the novel, there are moments when Peter is baffled by the adults around him. Sometimes their advice to him is contradictory. What lessons do you think Peter learns from these interactions? To trust grown ups? To only trust himself?generic viagra price canada
or
Not Currently Available for Direct Purchase