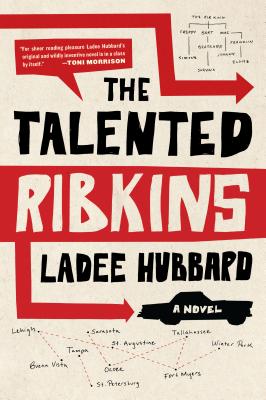 The Talented Ribkins
Hardcover

* Individual store prices may vary.
Other Editions of This Title:
Digital Audiobook (10/9/2017)
Paperback (8/7/2018)
MP3 CD (10/10/2017)
Compact Disc (10/10/2017)
Compact Disc (10/10/2017)
August 2017 Indie Next List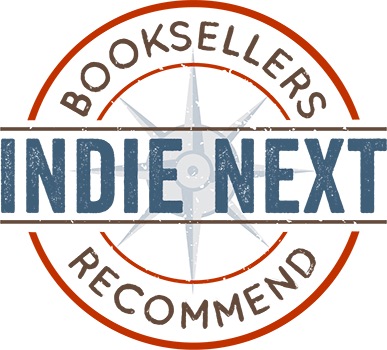 "In this debut novel, Ladee Hubbard has created an African-American family, outrageously gifted in very strange ways, headed by a 72-year-old gentleman who is searching all over the state of Florida for buried money. His backstory involves The Justice Committee, a group involved in civil rights, plus a life of crime and $100,000 owed to a man searching for him. Now he discovers he has a 13-year-old niece who wants to accompany him on his travels and use her talent to help him. Their journey has its ups and downs but is so intriguing that the reader gets caught up in the history of the state and the search for treasure. I really enjoyed this story about family, fun, Florida, and life."
— Kathleen Dixon, Fair Isle Books, Washington Island, WI
View the List
Description
"For sheer reading pleasure Ladee Hubbard's original and wildly inventive novel is in a class by itself." —Toni Morrison

"The Talented Ribkins is a charming and delightful debut novel with a profound heart, and Ladee Hubbard's voice is a welcome original." —Mary Gaitskill

   • Winner of the Rona Jaffe Foundation Writer's Award
   • Winner of the William Faulkner - William Wisdom Prize
   • An INDIE NEXT pick
   • Hurston/Wright Legacy Award Nominee

At seventy-two, Johnny Ribkins shouldn't have such problems: He's got one week to come up with the money he stole from his mobster boss or it's curtains. 

What may or may not be useful to Johnny as he flees is that he comes from an African-American family that has been gifted with super powers that are a bit, well, odd. Okay, very odd. For example, Johnny's father could see colors no one else could see. His brother could scale perfectly flat walls. His cousin belches fire. And Johnny himself can make precise maps of any space you name, whether he's been there or not.

In the old days, the Ribkins family tried to apply their gifts to the civil rights effort, calling themselves The Justice Committee. But when their, eh, superpowers proved insufficient, the group fell apart. Out of frustration Johnny and his brother used their talents to stage a series of burglaries, each more daring than the last.
 
Fast forward a couple decades and Johnny's on a race against the clock to dig up loot he's stashed all over Florida. His brother is gone, but he has an unexpected sidekick: his brother's daughter, Eloise, who has a special superpower of her own.
 
Inspired by W. E. B. Du Bois's famous essay "The Talented Tenth" and fuelled by Ladee Hubbard's marvelously original imagination, The Talented Ribkins is a big-hearted debut novel about race, class, politics, and the unique gifts that, while they may cause some problems from time to time, bind a family together.
Praise For The Talented Ribkins…
"For sheer reading pleasure Ladee Hubbard's original and wildly inventive novel is in a class by itself." —Toni Morrison, Nobel Prize-winning author of The Bluest Eye, Beloved, and Song of Solomon

"[A] rip-roaring adventure." —ENTERTAINMENT WEEKLY
 
"...if you love the works of Paul Beatty and Colson Whitehead, you'll enjoy Ladee Hubbard's wholly unique view of family and legacy with her dazzling first novel." —ESSENCE MAGAZINE


"Ladee Hubbard delivers a fascinating twist on DuBois' notion of the Talented Tenth in her debut novel… The Talented Ribkins recalls Colson Whitehead's first novel, The Intuitionist." —PASTE 
"[A] sly, pleasurable first novel." —NEWSDAY

"A marvel… exceptionally funny, tender and heartbreaking... The Talented Ribkins marks Hubbard as a writer to watch. This tale of self-revelation and recognizing one's tribe is quite an arrival, filled with both a sense of discovery and hard-won wisdom." —THE ADVOCATE
 
"The Talented Ribkins wears its magical realist elements lightly, weaving them into a realistic family story with a wider cultural context. The novel calls out to a range of other books, such as Toni Morrison's Song of Solomon… [with] a hint of Thomas Pynchon... Hubbard is a graceful and intelligent writer in whose hands the Ribkinses' superpowers are both real and symbolic of the dreams and invincibility we have when we're young, and that are inevitably reshaped by age and experience." —Colette Bancroft, THE TAMPA BAY TIMES

"Original and entertaining… The Talented Ribkins is Clark Kent disguised as Superman. It is a story of redemption and the power of family under the thin cover of a mask, cape and tights. And with Hubbard's power of imagination, the novel is nothing short of super." —LINCOLN JOURNAL STAR

"First-time novelist Ladee Hubbard has created a collection of misfits like no other in The Talented Ribkins… fascinating… Hubbard's tale ultimately transcends race, class and time itself." —BOOKPAGE
 
"Ladee Hubbard has written a celebration of family, as well as of the individual." —NEW YORK JOURNAL OF BOOKS

"Debut novelist Ladee Hubbard takes you on a magical-realist road trip… the book is inventive and fast paced, perfect for those who read Colson Whitehead, Michael Chabon, and / or Toni Morrison." —BROOKLYN MAGAZINE

"A quirky, bittersweet comedy, Hubbard's novel offers an original perspective on the legacy of the civil rights movement…Hubbard crafts an irresistible idea of activists with de facto superpowers challenging the racist power structure of mid-20th century America." —ATLANTA JOURNAL-CONSTITUTION

"Both a romp through Florida and a meditation on race, class and politics. … [It's] Marvel comics meets W.E.B. Dubois' talented tenth." —EUGENE WEEKLY

"Author Ladee Hubbard has done an amazing thing with her debut novel. She's given us a story about history, racism, personal identity, human potential, complicated family relationships, and superheroes. Imagine if W.E.B. Du Bois created Luke Cage, Hero for Hire. Just think how great that would have been." —SUPERHERONOVELS.COM

"The Talented Ribkins is a joy. It navigates complex and intertwined issues without ever weighing itself down, and manages to do excellent narrative work while also driving a compelling, propulsive plot…Part buddy road trip, part family drama, part social commentary and part magical realism, The Talented Ribkins is in sure hands with Ladee Hubbard, who weaves these parts into a very enjoyable whole. It's a fun world in which to be, freckled with moments of clarity and wisdom that make you ache. —BOOKREPORTER.COM
 
"Crafty and wistful...Hubbard weaves this narrative with prodigious skill and compelling warmth. You anticipate a movie while wondering if any movie could do this fascinating family...well, justice. To describe this novel, as someone inevitably will, as Song of Solomon reimagined as a Marvel Comics franchise is to shortchange its cleverness and audacity." —*starred* KIRKUS REVIEWS
 
"Hubbard's first novel is an aching ballad to cross- generational companionship and the evolution of identity with age. Readers will fall in love with Johnny, Eloise, and the unforgettable folks who pepper their journey. Hubbard's ear for dialogue and creative character construction make the Ribkins family's story fly." —BOOKLIST

"The Talented Ribkins is a charming and delightful debut novel with a profound heart, and Ladee Hubbard's voice is a welcome original." —Mary Gaitskill, author of Bad Behavior and Veronica

"The Talented Ribkins is a quest, a treasure hunt, an unearthing of the hopeful and terrible past in service of the future.  Wry, with a deft sense of metaphor, Ladee Hubbard delivers a familiar yet uncharted America in which her characters need their superpowers just to survive." —Stewart O'Nan, author of West of Sunset

"The Talented Ribkins is tender, inventive, sharp, funny, and smart, like going home for a family reunion and remembering mid-argument that your cousins have superpowers. The Ribkins' various talents and the trouble those talents get them into and out of make this book a riveting read. Its attention to connection, forgiveness, and the problem of figuring out again and again what superpowers it might take to survive being a black family in America make it an important and wildly original debut." —Danielle Evans, author of Before You Suffocate Your Own Fool Self 

"What a pleasure it was to take a road trip with The Talented Ribkins, a simultaneously gifted and flawed family, sharp-witted but prone to making utterly human errors. Ladee Hubbard has given us a fresh and original debut novel." —Jami Attenberg, author of All Grown Up

"With The Talented Ribkins, Ladee Hubbard proves herself to be a rare talent who pops onto the scene fully formed as a writer of power and purpose. This is a heart-wrenching quest into the absurdity that is family. Like the best literary fantasies, The Talented Ribkins succeeds because the heart that beats at its center couldn't be realer." —Mat Johnson, author of Loving Day and Pym

"Ladee Hubbard's The Talented Ribkins is a first novel of extraordinary confidence and panache. Brisk, funny, tender, scathing, the book is a road story with teeth, a secret history of those black Americans whom W. E. B. Dubois called 'the talented tenth'—underground, in plain sight, sometimes both at the same time—superheroes of reality." —Zachary Lazar, author of Sway

Melville House, 9781612196367, 304pp.
Publication Date: August 8, 2017
About the Author
Ladee Hubbard is the winner of the 2016 Rona Jaffe Foundation Writer's Award and the William Faulkner-William Wisdom Creative Writing Competition for the Short Story. She lives in New Orleans, Louisiana. The Talented Ribkins is her first novel.
or
Not Currently Available for Direct Purchase