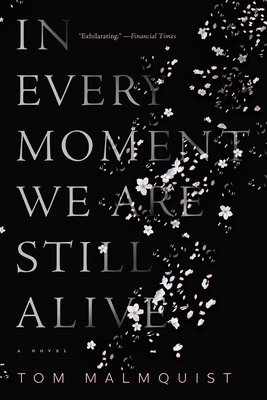 In Every Moment We Are Still Alive (Hardcover)
Melville House, 9781612197111, 240pp.
Publication Date: January 30, 2018
* Individual store prices may vary.
February 2018 Indie Next List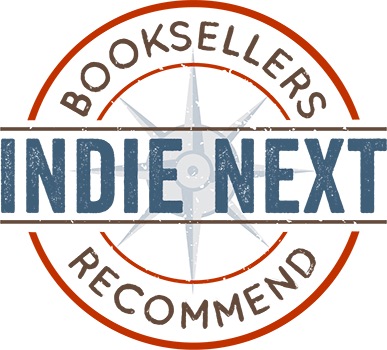 "Malmquist's debut autobiographical novel opens at top speed as we meet Tom in the hospital and learn that his pregnant girlfriend's life is in danger. With a velocity unlike any hospital drama, Malmquist captures the chill of the medical staff and his forced navigation of a clinical, emotionless world. Malmquist's writing style is unlike any I've recently experienced. He captures the ordinariness of daily life and the mundane choices we must make as citizens of this world. His ear for dialogue makes you feel present and privileged to be part of the conversation. I have not experienced such skillful, unrelenting examination by a writer tackling life-and-death circumstances and what it means to live in a changed world as I have with this book."
— Janine de Boisblanc, Orinda Books, Orinda, CA
View the List
Description
Amazon Book of the Month ✳︎ Indies Introduce 2017 ✳︎ Indies Next Pick

"In Every Moment We Are Still Alive is a tremendous feat of emotional and artistic discipline. ... a triumph."— New York Times Book Review

Acclaimed on the front page of the New York Times Book Review, a stunning tour de force telling a powerful tale of love, loss, and redemption

In Every Moment We Are Still Alive tells the story of a man whose world has come crashing down overnight: His long-time partner has developed an fatal illness, just as she is about to give birth to their first child ... even as his father is diagnosed with cancer.

Reeling in grief, Tom finds himself wrestling with endless paperwork and indecipherable diagnoses, familial misunderstandings and utter exhaustion while trying simply to comfort his loved ones as they begin to recede from him.

But slowly, amidst the pain and fury, arises a story of resilience and hope, particularly when Tom finds himself having to take responsibility for the greatest gift of them all, his newborn daughter.

Written in an unforgettable style that dives deep into the chaos of grief and pain, yet also achieves a poetry that is inspiring, In Every Moment We Are Still Alive is slated to become one of the most stirring novels of the year.
About the Author
Tom Malmquist is a poet and sportswriter. He has written two highly acclaimed poetry collections. In Every Moment We Are Still Alive is his first novel. He lives in Sweden.

Translator Henning Koch translates from the Swedish. His most recent book is the bestselling A Man Called Ove.
Praise For In Every Moment We Are Still Alive…
"... such a rush of emotion is a testament to Malmquist's extraordinary skill. ... 'In Every Moment We Are Still Alive' is a tremendous feat of emotional and artistic discipline. ... a triumph"—New York Times Book Review

"Beautiful… arresting ... A deeply personal account ... As more books are published, we increasingly seek out those writers who promise to give us something more than mere fiction. We want books made out of lives… The value of Malmquist's book is precisely that it retains a trace of true human presence — carefully preserved by the author." —THE GUARDIAN

Most Anticipated Book of 2018 — THE MILLIONS

"[A] heady debut novel... moving...(a) beautiful, raw meditation on earth-shattering personal loss." —PUBLISHERS WEEKLY

"It is bound to invite comparison to Karl Ove Knausgaard's My Struggle… Perhaps more so than Knausgaard, Malmquist demonstrates over lengthy passages that he can relay life in an intense, heightened state. The result is exhilarating." —FINANCIAL TIMES

"Kafkaesque… remarkably credible."  —BOOKLIST

"By turns raw, unsettled, and touching, Malmquist's book is an extended meditation on what it means to love and to mourn. A deeply emotional and affecting novel." —KIRKUS REVIEWS

"A unique form... infused with deep urgency. A great stylist, Malmquist's immersive prose perfectly limns the demands of living within the chiaroscuro of deep grief."—Forword Reviews