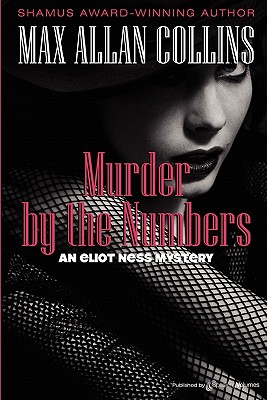 Murder by the Numbers (Eliot Ness Novel)
Paperback

* Individual store prices may vary.
Description
It is 1938, and Cleveland is threatened by a racially volatile gang war. The Mafia is moving in on the black mobsters who rule the Bucket of Blood, the notorious slum made famous by Chester Himes. The conflict is more than just villains fighting over turf. The black gangsters, who have had a lock on the city's numbers racket, have depended more on political connections and on the dreams they sold than on violence. It is the invaders who are bringing murder and mayhem in their wake.

As Director of Public Safety, Ness's job is not only to put a lid on crime itself. He must tread with extreme care in order to forestall violent war between the rival mobsters, a war that could escalate into an explosion between Cleveland's large black population and the almost entirely white police force and pols who rule the industrial city.

The balance is a delicate one and will require an individual both diplomatic and courageous. Collins realistically shows Ness to be that individual in this action-packed story rich with period flavor.
Speaking Volumes, LLC, 9781612320342, 210pp.
Publication Date: January 18, 2011
About the Author
Max Allan Collins - NEW YORK TIMES BEST-SELLING author Max is a prolific American mystery writer who has been called "mystery's Renaissance man." He has written novels, screenplays, comic books, comic strips, trading cards, short stories, movies and historical fiction. He wrote the graphic novel Road to Perdition (which was developed into a film in 2002). He has also written two novel sequels to Road to Perdition - Road to Purgatory and Road to Paradise. He has also served as the creative consultant for a number of major productions, and has written books and comics based on the TV series franchise CSI. More recently, he has written a book, Buried Deep, based on the TV Series Bones.
or
Not Currently Available for Direct Purchase