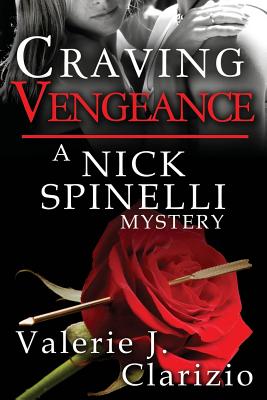 Craving Vengeance
Paperback

* Individual store prices may vary.
Description
Nick Spinelli's normal life as a homicide detective has been catapulted into a whirlwind of chaotic holiday adventures ever since he met the beautiful Shannon O'Hara. Nick had hoped to spend his first Valentine's Day with Shannon in a traditional manner, starting with a nice dinner out on the town and then perhaps a long warm adventurous night in her arms. His plans quickly change when cupid is found murdered in a back alley. The investigation becomes more and more inconceivable, as Spinelli discovers that Shannon is linked to the victim. When another cupid turns up dead, and it is discovered that Shannon knows him as well, Spinelli is motivated to go undercover as a singing valentine dressed as cupid, complete with wings and a quiver of arrows. How many other cupids are at risk? Is Spinelli on the killer's list as well? The stress ignited by the day's events causes sparks to fly between Spinelli and Shannon as he struggles to piece it all together and stop the string of slayings.
Melange Books, 9781612357317, 120pp.
Publication Date: September 27, 2013