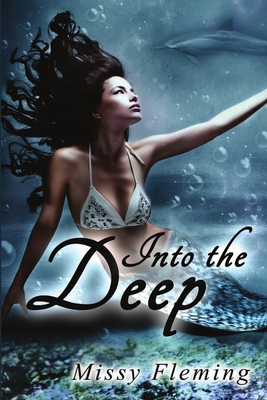 Into the Deep (Paperback)
Melange Books, 9781612357362, 230pp.
Publication Date: November 11, 2015
* Individual store prices may vary.
Description
No one understands the fury of the ocean like Zoey. Ten years ago, she lost her leg in a shark attack and she has yet to accept her prosthetic limb. She ventures to a bonfire at the beach, mesmerized by the ooean's power, until a wave sweeps her into the salty water. Zoey believed mermaids were creatures of legend, but it's hard to ignore the tail that's suddenly appeared, or the sense of finally being whole. She abandons her life on land for the sea, searching for who she really is. What she discovers is a kingdom as well as a royal father she never knew existed. Settling into her role as a mermaid princess, she learns her family is under attack. Raging storms threatening coastal cities, and sea levels rise, endangering the lives of everyone she loves. Determined to stop the strange phenomena, Zoey becomes caught up in the race to track down what, or who, is responsible for the catastrophic events. But, Zoey possesses another secret, one born of legend and more powerful than any mer or human can imagine.