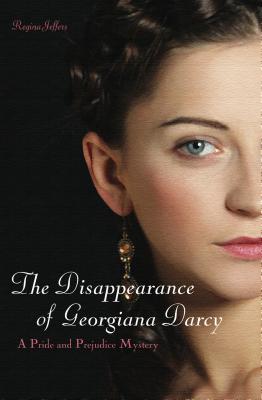 The Disappearance of Georgiana Darcy (Pride & Prejudice Mysteries) (Paperback)
Ulysses Press, 9781612430454, 419pp.
Publication Date: April 17, 2012
Other Editions of This Title:
MP3 CD (6/14/2016)
* Individual store prices may vary.
Description
A THRILLING NOVEL OF MALICIOUS VILLAINS, DRAMATIC REVELATIONS, AND HEROIC GESTURES THAT STAYS TRUE TO AUSTEN'S STYLE SHACKLED IN THE DUNGEON of a macabre castle with no recollection of her past, a young woman finds herself falling in love with her captor--the estate's master. Trusting him before she regains her memory and unravels the castle's wicked truths would be a catastrophe.
Far away at Pemberley, the Darcys happily gather to celebrate the marriage of Kitty Bennet. But a dark cloud sweeps through the festivities: Georgiana has disappeared without a trace. Upon receiving word of his sister's likely demise, Darcy and his wife, Elizabeth, set off across the English countryside, seeking answers in the unfamiliar and menacing Scottish moors.
How can Darcy keep his sister safe from the most sinister threat she has ever faced when he doesn't even know if she's alive? True to Austen's style and rife with malicious villains, dramatic revelations and heroic gestures, this suspense-packed mystery places Darcy and Elizabeth in the most harrowing situation they have ever faced-- finding Georgiana before it's too late.
About the Author
Regina Jeffers is a veteran of the English classroom and Jane Austen enthusiast. A Time Warner Star Teacher and Martha Holden Jennings Scholar, Jeffers often serves as a language arts consultant.
or
Not Currently Available for Direct Purchase