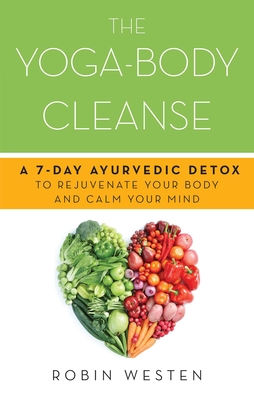 The Yoga-Body Cleanse (Paperback)
A 7-Day Ayurvedic Detox to Rejuvenate Your Body and Calm Your Mind
Ulysses Press, 9781612432793, 224pp.
Publication Date: December 10, 2013
* Individual store prices may vary.
Description
ENHANCE YOUR PRACTICE

Yoga brings us into balance by opening the heart, clearing the mind and increasing flexibility while strengthening muscles, bones and internal organs. These amazing benefits are boosted to the max in The Yoga-Body Cleanse, which uses traditional Ayurvedic principles to rid your body of toxins and leave you fully rejuvenated. The simple day-by-day program in this book offers a complete diet of smart, delicious foods with super-healing powers that strengthen you instead of leaving you hungry.

By following this holistic program you will:

• Feel Energized
• Flush Contaminants
• Lose 5 to 8 Pounds
• Relieve Stress
• Look Younger
• Increase Mental Clarity
About the Author
Robin Westen received an Emmy Award for the ABC health show FYI. She is currently the Medical Director for Thirdage.com, the largest health site for baby boomers on the web. She is the author of the Harvard Medical School Guide Getting Your Child to Eat (Almost) Anything; Ten Days to Detox; and V is for Vagina, which is co-authored with Alyssa Dweck, MD; among others. She's written feature articles for dozens of national magazines including Glamour, Vegetarian Times, Psychology Today, SELF, Cosmopolitan, and others. Robin has been practicing yoga, meditation, and cleansing for over fifteen years. She divides her time between Brooklyn and Vermont.