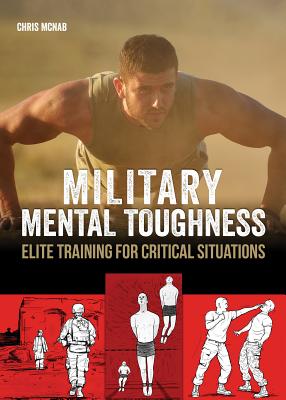 Military Mental Toughness (Paperback)
Elite Training for Critical Situations
Ulysses Press, 9781612436036, 192pp.
Publication Date: October 11, 2016
* Individual store prices may vary.
Description
HOW TO THINK AND ACT LIKE A SPECIAL OPS WARRIOR WHEN FACING INTENSE, PIVOTAL MOMENTS

Train your mind as vigorously as your body, and you will handle high-stress situations as smoothly and professionally as a special ops soldier. Using the mental toughness program presented in this book, you can root out any personal weakness and replace it with strength. Military Mental Toughness teaches you how to:

• Manage your mental state in any situation
• Perfect rational methods of decision-making
• Stay focused on achieving the objective
• Implement plans rapidly and with aggression
• Deal resourcefully with multiple problems
About the Author
Chris McNab is a writer and editor based in South Wales, UK. He has produced over 50 books on military history, martial arts, survival, and other topics, and has written extensively on firearms. His titles include The Encyclopedia of Combat Techniques, Mental Endurance, Wilderness Survival, Prisoner of War Escape and Evasion, and Extreme Fitness.