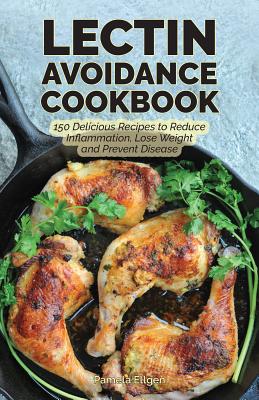 The Lectin Avoidance Cookbook
150 Delicious Recipes to Reduce Inflammation, Lose Weight and Prevent Disease
Paperback

* Individual store prices may vary.
Description
Avoid the secretly dangerous proteins hiding in your favorite foods!

You know to avoid gluten. But gluten is just the most well-known source of the plant-based protein called lectin, which causes inflammation, weight gain and serious diseases. And while it isn't possible to eliminate lectin from your diet altogether, with smart food choices, you can eat healthy while greatly reducing how much lectin you consume.

This easy-to-use cookbook features 150 recipes that are not only nutrition packed and great tasting, but carefully avoid foods that are particularly high in lectin, including legumes, grains, dairy and nightshade plants such as tomatoes, potatoes and eggplant. The recipes include:

• Cilantro Ginger Chicken
• Coconut Shrimp
• Peppercorn Beef and Broccoli
• Smoky Sweet Potato Soup
• Apple Cinnamon Pancakes
• Maple Chocolate Torte
• Parsnip Fries with Hazelnut Picada
Ulysses Press, 9781612437903, 192pp.
Publication Date: May 1, 2018
About the Author
Pamela Ellgen is a paleo food blogger, certified personal trainer, and author of the books Psoas Strength and Flexibility and Modern Family Table: Savoring Fresh Whole Foods with the People You Love. Her work has been published on The Huffington Post, LIVESTRONG, and Spinning.com. She lives in Petaluma, CA, and may be found at pamelasmodernfamilytable.com.