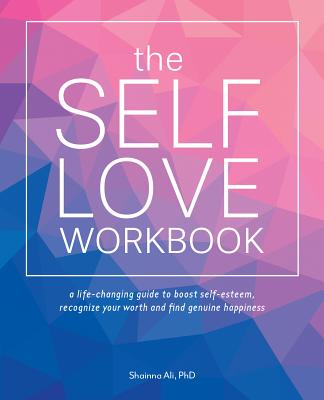 The Self-Love Workbook (Paperback)
A Life-Changing Guide to Boost Self-Esteem, Recognize Your Worth and Find Genuine Happiness
Ulysses Press, 9781612438665, 160pp.
Publication Date: December 4, 2018
* Individual store prices may vary.
Description
Experience the life-changing magic of self-love You need love from yourself as much as from others. When you have low self-esteem, low confidence or even self-hatred, it's impossible to live life to the fullest. It's time to build your self-love and transform your attitude, emotions and overall outlook on life This helpful workbook allows you to become aware of your own unique needs and goals while discovering how to better accept and love your true self. It includes a variety of constructive and actionable tips, tricks and exercises, including: - Interactive Activities
explore a variety of fun and creative ways to love yourself - Reflection Prompts
unpack your experiences and connect them to new lessons - Helpful Advice
deepen your understanding of self-love and utilize it in the real world Self-love allows you not only to see your true self, but to truly accept who you are wholeheartedly. With this acceptance comes the freedom and confidence to live your life to its fullest. It's time to conquer self-doubt and self-sabotage. It's time to love yourself.
About the Author
Dr. Shainna Ali is a mental health clinician, educator, and advocate who is dedicated to highlighting the important role of mental health in fostering happiness, fulfillment, and overall wellness. She is the owner of Integrated Counseling Solutions, a counseling and consulting practice in Central Florida. In her practice, she uses a strengths-based, creative approach that empowers clients on their journey of self-love. In regards to her expertise within the field of mental health, her areas of interest in practice, research, and education include exploring identity and culture, emotional intelligence, and creative methods. Dr. Ali enjoys advocating about the importance of self-love and mental health at conferences, trainings, and on her blog, A Modern Mentality.