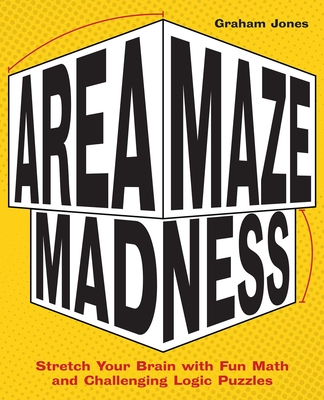 Area Maze Madness
Stretch Your Brain with Fun Math and Challenging Logic Puzzles
Paperback

* Individual store prices may vary.
Description
Put your math and logic skills to the test with this new brain-teaser trend

Area mazes, also known as Menseki Meiro, are a brand-new puzzle craze from Japan. Originally designed for teaching math to children, these deceptively simple-looking puzzles are trickier than you think. All you need is the basic mathematical formula for area, but finding the missing length or area requires more logical brain power than easy multiplication.

Area Maze Madness offers 80 all-new puzzles from easy to very challenging. Perfect for math class number talks or for logic problem fanatics, this book will bring hours of puzzling fun for everyone.
Ulysses Press, 9781612439426, 128pp.
Publication Date: November 19, 2019
About the Author
Graham Jones has been involved with puzzles for his entire professional career, as a creator, editor, and checker. For seven years he was the managing editor at Puzzler Media before retiring to become a freelance puzzle writer.