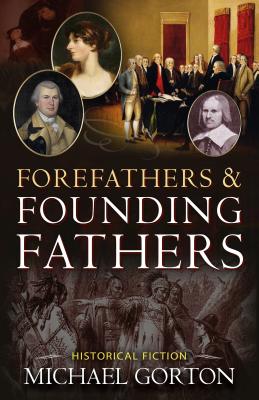 Forefathers & Founding Fathers
Paperback

* Individual store prices may vary.
Description
In the early colonies, this country was on the precipice of becoming an autocratic theocracy. The battle for democracy and equal rights was sparked by a few characters, who are now lost and forgotten pieces of history. Forefathers & Founding Fathers is an adventure, a love story, and a tale of great persistence, chronicling those who fought to create the template for America. It is a tale that every American should know and yet most do not.
Travel back to 1620s London, where hardworking and creative Samuel met Mary, a unique and highly educated woman. Their journey would lead them to the colonies, where they were ostracized and sentenced to death for introducing the fundamental principles modern Americans hold dear.
This fast-paced historical fiction will make you question your understanding of the founding years of this free nation. These pioneers not only sparked the ideals of democracy 150 years before Jefferson and Adams but created the template our founding fathers used to build America. This expanded second edition explores even further into the lives of these impactful figures, giving a deeper perspective on their sacrifices and devotion to this country.
Brown Books Publishing Group, 9781612542720, 310pp.
Publication Date: November 20, 2018
or
Not Currently Available for Direct Purchase