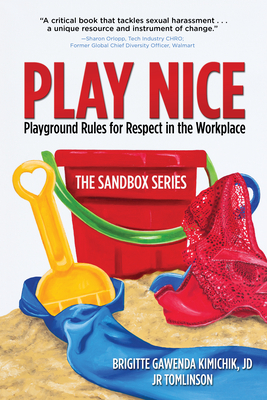 Play Nice (Paperback)
Playground Rules for Respect in the Workplace
Brown Books Publishing, 9781612542904, 240pp.
Publication Date: May 1, 2019
* Individual store prices may vary.
Description
One of today's most hotly discussed topics is sexual harassment in the workplace: what it looks like, how to prevent it, and what to do about it. So many people don't realize that they have been victims of sexual harassment or that they have a right to speak up and demand different treatment. Many don't realize that they are committing it, thanks certain behaviors being dismissed, forgiven, or ignored for many years when they should have been corrected long ago. In the heat of today's #MeToo movement, Brigitte Gawenda Kimichik, JD, and J.R Tomlinson take things back to basics by applying the rules we all learned on the playground to the modern-day workplace, thus making clear to everyone what is and what isn't OK. Play Nice: Playground Rules for Respect in the Workplace is an indispensable resource--both for empowering those who wish to reassert their boundaries and for teaching allies how to help in this fight.