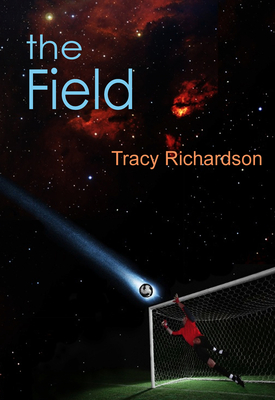 The Field
Paperback

* Individual store prices may vary.
Description
Eric Horton sees fire.
When he sleeps, he dreams of a world screaming in the midst of devastating explosions. These dreams terrify him, and as more strange happenings unfold around him, he's unable to shake the feeling that what he's seeing isn't just a dream. When a new student, Renee, appears in his science class, he could swear he's known her forever. But how could that be? As they get to know each other, he meets her father, who explains the experiments he's been conducting involving "the Universal Energy Field" and "Collective Consciousness"--two things Eric has never heard of before. They seem to be tied to the idea that we are all connected by the same energy and are all more powerful than we realize. Eric begins to learn more about these groundbreaking concepts--but can they be real? As his life continues to shift and his knowledge of the Field increases, Eric will be tested beyond anything he's experienced before. He must decide whether he believes in that part of himself which ties him to the world around him, and he must access it--or lose everything he's been working to keep.
Brown Books Publishing Group, 9781612543017, 248pp.
Publication Date: April 23, 2019