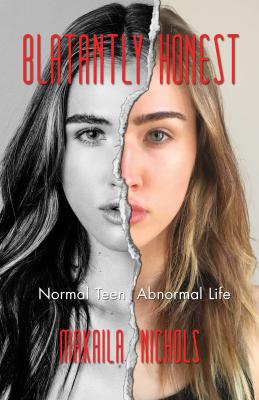 Blatantly Honest (Hardcover)
Normal Teen, Abnormal Life
Brown Books Publishing Group, 9781612549187, 192pp.
Publication Date: October 3, 2016
Other Editions of This Title:
Paperback (7/2/2019)
* Individual store prices may vary.
Description
Being a teenager today is one of the hardest jobs in the world. You have grades to maintain, obligations to extra-curricular activities, and soul-crushing pressure to excel at everything so colleges take notice. On top of it all, you're forced to act as your own public relations manager because, thanks to social media, every bit of your life is on display. No one knows that better than teen model, actress, and author Makaila Nichols. Nichols' book, Blatantly Honest, is filled with peer-to-peer advice on navigating life as a teen in a world that begs young people to grow up before they're really ready. Unlike books for teens written from an adult perspective, Blatantly Honest offers real, relatable advice based on lessons learned in today's world. After all, adults today have no experience being a teen in a social climate where peers have immediate, constant access to one another. Despite her rising fame, Nichols has struggled through body image issues, dating disasters, friendship failures and bullying. In this refreshing, open, and honest book, Nichols offers hard-earned advice on these tough topics and more.