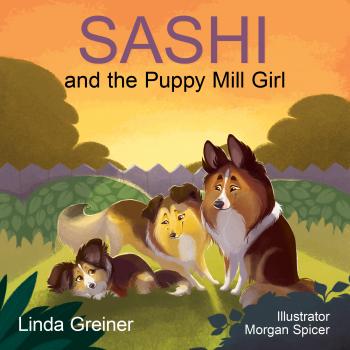 Sashi and the Puppy Mill Girl (Hardcover)
Brown Books Kids, 9781612549309, 40pp.
Publication Date: October 4, 2016
Description
Anna and her mother love fostering Shelties through Shetland Sheepdog Rescue. By taking care of rescued dogs, they help the dogs become ready to find a forever home. They've already adopted two Shelties of their own, Sashi and Buddy, and their newest foster is a shy girl named Cinnamon who's been rescued from a puppy mill. Neglected and frightened, Cinnamon has a tough time settling into her new home at first but with help from Sashi and Buddy, Cinnamon realizes she doesn't have to be afraid. Now loved and cared for, Cinnamon learns to be happy and playful again and soon finds her forever home. Based on the true story of Cinnamon, this Mom's Choice Award Gold Award Recipient addresses the reality of puppy mills while keeping the story light, warm, and accessible to young readers.Sashi and the Puppy Mill Girl is the third in the award-winning Sashi series of children's books.
Advertisement