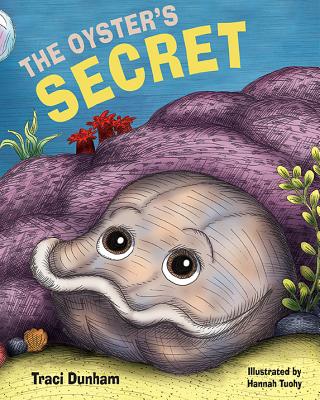 The Oyster's Secret (Hardcover)
Brown Books Kids, 9781612549675
Publication Date: November 2, 2017
Description
Many of Mr. Oyster's sea creature friends brag about what they can do. Mr. Oyster isn't worried because he is doing something special too. Find out what secret of beauty Mr. Oyster plans to share.
About the Author
Traci Dunham resides in Haddonfield, NJ with her husband and two daughters. She spends her summers at the Jersey Shore in Wildwood Crest. Growing up at the shore gave her the inspiration for this book. She hopes that young children who read her book will understand the Oyster's Secret, "that true beauty lies within."


Ever since she was a little girl, Hannah Tuohy knew she wanted to be an artist. In May 2012, she graduated from Oklahoma State University with a degree in graphic design emphasizing illustration. Since then she has illustrated eight children's books. Hannah currently lives and works in Charlottesville, VA with her husband Justin.

Advertisement