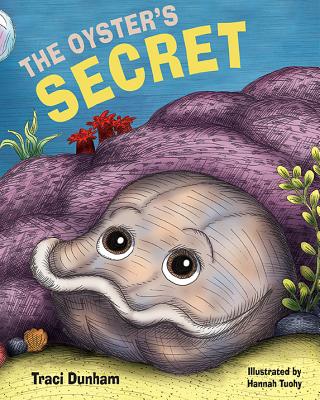 The Oyster's Secret (Hardcover)
Brown Books Kids, 9781612549675, 27pp.
Publication Date: November 2, 2017
Other Editions of This Title:
Paperback (8/7/2019)
Hardcover (5/20/2014)
Paperback (5/20/2014)
* Individual store prices may vary.
Description
Mr. Oyster lives by himself on the ocean floor, patiently waiting to show everyone his beautiful secret. He doesn't mind when the other sea creatures swim by to show off all their amazing talents and gifts - the crab's sharp claws for catching food, the angel fish's pretty scales that sparkle and dazzle, the bright pink jelly fish's long tentacles, and more. What is so special about Mr. Oyster, they all ask? He can't even swim But Mr. Oyster knows his true value lies on the inside, and that is what matters. When Mr. Oyster's finally reveals his secret, they realize too - true beauty does not rely on what's on the outside, because it's inner beauty that matters most of all.
About the Author
Traci Dunham resides in Haddonfield, NJ with her husband and two daughters. She spends her summers at the Jersey Shore in Wildwood Crest. Growing up at the shore gave her the inspiration for this book. She hopes that young children who read her book will understand the Oyster's Secret, "that true beauty lies within."


Ever since she was a little girl, Hannah Tuohy knew she wanted to be an artist. In May 2012, she graduated from Oklahoma State University with a degree in graphic design emphasizing illustration. Since then she has illustrated eight children's books. Hannah currently lives and works in Charlottesville, VA with her husband Justin.