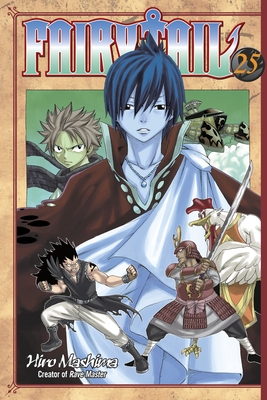 Fairy Tail V25 (Paperback)
Kodansha Comics, 9781612622675, 178pp.
Publication Date: April 23, 2013
Description
THIS AIN'T THE SAT
Natsu, Levy, Gray and the others face a fierce trial to reach the coveted S class But with a mysterious death wizard wandering the island in search of Natsu, a mystery man manipulating the memories of the entire guild and a powerful dark force preparing to mount an invasion, one thing is clear - this test really needs a proctor.
About the Author
Born May 3, 1977 in Nagoya, Japan, Hiro Mashima is a manga artist best known for "Rave Master" and "Fairy Tail," both long-running action shonen manga series published by Kodansha. With a lighthearted sensibility and a wild art style that mixes hip-hop influences with classic cartoon slapstick, Mashima is one of the most popular fantasy manga artists in Japan today.
Advertisement