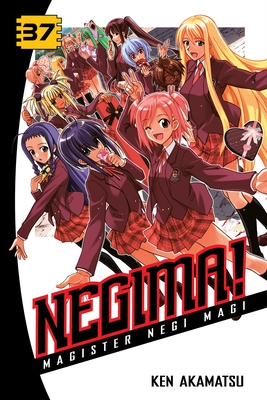 Negima!, Volume 37: Magister Negi Magi (Paperback)
Magister Negi Magi
Kodansha Comics, 9781612622712, 208pp.
Publication Date: January 29, 2013
Description
ENEMY TO WOMANKIND The war is over, and all that's left is the save the Magical World from imminent destruction. With the help of Asuna and others in his class, Negi is working to put his plan into effect. Meanwhile, Negi's students are realizing just what a heartbreaker the little boy has become.
Advertisement