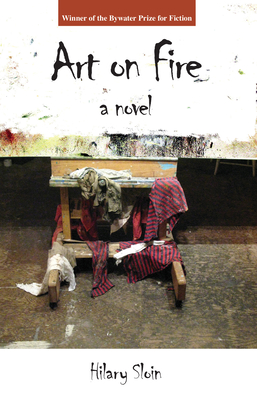 Art on Fire (Paperback)
Bywater Books, 9781612940311, 289pp.
Publication Date: December 11, 2012
* Individual store prices may vary.
Description
Art on Fire is the apparent biography of subversive painter Francesca deSilva, the founding foremother of "pseudorealism," who lived hard and died young. But in the tradition of Vladimir Nabokov's acclaimed novel Pale Fire, it's a fiction from start to finish. It opens with Francesca's early life. We learn about her childhood love, the chess genius Lisa Sinsong, as well as her rivalry with her brilliant sister Isabella, who publishes an acclaimed volume of poetry at the age of twelve. She compensates for the failings of her less than attentive parents by turning to her grandmother who is loyal and adoring until she learns Francesca is a lesbian, when she rejects her. Francesca flees to a ramshackle cabin in Wellfleet, Massachusetts, working weekends at the flea market. She breaks into the gloomy basement of a house, where she begins her life as a painter. Much to her confusion and even dismay, fame comes quickly.
Interspersed with Francesca's narrative are thirteen critical "essays" on the paintings of Francesca deSilva by critics, academics, and psychologists--essays that are razor-sharp satires on art, lesbian life, and the academic world, puncturing pretentiousness with every paragraph. Art on Fire is a darkly comic, pitch-perfect, and fearless satire on the very art of biography itself.
Art on Fire is the latest winner of the Bywater Prize for Fiction and was a finalist for the Heekin Foundation Award, the Dana Awards, and the Story Oaks Prize. It was mistakenly awarded the nonfiction prize in the Amherst Book and Plow Competition.
About the Author
Hilary Sloin makes her living as a freelance editor, handling all kinds of works. She's also been writing--fiction, essays and more--for years. Sloin says her two-way window into the process of writing has proven valuable. Editing other people's work has made her a better writer.