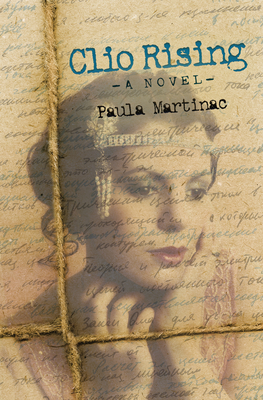 Clio Rising
Paperback

* Individual store prices may vary.
Description
In 1983, Livvie Bliss leaves western North Carolina for New York City, armed with a degree in English and a small cushion of cash from a favorite aunt. Her goal is to launch a career in publishing, but also to live openly as a lesbian. A rough start makes Livvie think she should give up and head home, but then a new friend helps her land a job at a literary agency run by the formidable Bea Winston. Bea hopes Livvie's Southern charm and boyish good looks will help her bond with one of the agency's most illustrious clients--the cranky Modernist writer Clio Hartt, an octogenarian recluse who accomplished just one great novel. When Livvie becomes Clio's girl Friday and companion, the plan looks like it's working: The two connect around their shared western North Carolina heritage, and their rapport gives Clio support and inspiration to think about publishing again. But something isn't quite right with Clio's writing. And as Livvie learns more about Clio's romantic relationship with playwright Flora Haynes, uncomfortable parallels emerge between Livvie's own circle of friends and the drama-filled world of expatriate artists in Paris in the 1920s. In Clio's final days, the writer shares a secret that could upend Livvie's life--and the literary establishment.
Bywater Books, 9781612941479, 310pp.
Publication Date: April 23, 2019
About the Author
PAULA MARTINAC is the author of four published novels and a collection of short stories. Her debut novel Out of Time won the 1990 Lambda Literary Award for Lesbian Fiction, and The Ada Decades was short listed for the Ferro-Grumley Award. She has published three nonfiction books on lesbian and gay culture and politics as well as numerous articles, essays, and short stories. Also a playwright, her works have had productions with Pittsburgh Playwrights Theater Company, Manhattan Theatre Source, the Pittsburgh New Works Festival, No Name Players, and others. She teaches creative writing at the University of North Carolina at Charlotte.