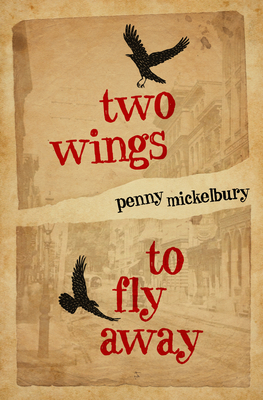 Two Wings to Fly Away
Paperback

* Individual store prices may vary.
Description
In 1856 Philadelphia, a cross-dressing runaway slave named Genie Oliver uses her dress shop as a front for her work with the Underground Railroad. Reluctant white heiress Abby Read runs a rooming house, not only because she rejects the life of an idle society woman, but because she has no intention ever to marry a man. After the young daughter of Abby's free black servant, Maggie, is grabbed by rogue slave catchers and later recovered, Abby joins forces with Genie, a white Pinkerton's agent, and an unlikely cast of characters from all walks of life. Together, this diverse cadre of people risks everything to join forces with the great abolitionist Harriet Tubman in a dangerous effort to guide escaped slaves to freedom in Philadelphia. As racial and economic tensions simmer and boil over throughout Philadelphia and across the country, Abby and Genie discover a profound friendship, a shared purpose--and the promise of something more. Two Wings To Fly Away paints a stunning portrait of a divided nation hurtling toward Civil War, set against a backdrop of courage, community and the healing power of love.
Bywater Books, 9781612941493, 325pp.
Publication Date: May 21, 2019