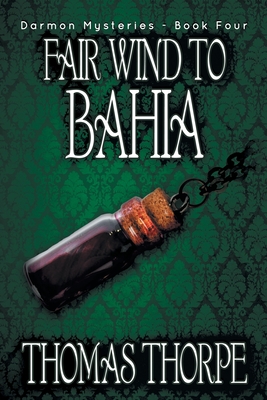 Fair Wind to Bahia (Darmon Mysteries #4) (Paperback)
Black Rose Writing, 9781612960227, 228pp.
Publication Date: April 7, 2011
* Individual store prices may vary.
Description
Shipwrecked on a Brazilian beach in the year 1834, two couples stumble onto a plantation where they find a knife in the owner's back. Harrowing encounters with Indians, escaped slaves and ruthless landlords conspiring to assassinate eight-year old future leader, Dom Pedro II, lead to a dangerous transfusion to save the cholera-stricken young prince. One of the castaways holds the cure in a tiny jar of red. He could save his own life, revive the prince or rescue his wife from the conspirators in exchange for the vessel, but there's only enough blood for one. Historically accurate events provide non-stop suspense.