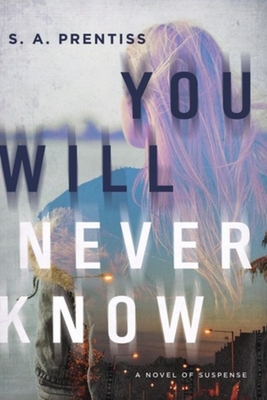 You Will Never Know
A Novel
Hardcover

* Individual store prices may vary.
Other Editions of This Title:
Digital Audiobook (2/8/2021)
Paperback (11/16/2021)
Description
In a small, suburban town, the murder of a local high school student rocks one woman's family to its core—and threatens to expose her deepest, darkest secrets in the process.
After a lifetime of hardship, Jessica Thornton finally has the life she's dreamed of: a new marriage to a realtor with burgeoning success; a daughter whose athleticism has won her a scholarship to college; and a freshly-secured grant from her bank to finally complete her own higher education.
Her life today is a complete reversal from the not-too-distant past, when the death of her first husband left her penniless and desperate to provide for her then-newborn child. But after the murder of her children's high school classmate, a series of disturbances brings Jessica to question whether her dreams ever actually came true, or whether they've just been delusions all along . . .
In the days after the murder, suspicion creeps in at every corner, beginning with Jessica's daughter and stepson, who won't tell her where they were on that fateful night. Then she discovers that her husband's business is failing, not growing, and that the stories he's told of meetings with high-powered investors were nothing more than lies. And when a private investigator comes to look into the death of her first husband, her last foundation of truth slips suddenly away.
Praise For You Will Never Know: A Novel…
The intensifying pace as the walls close in on Jessica certainly keeps the pages turning, and the twists and turns that grow out of her unreliable narration may have the reader tempted to go back and see what clues they missed. A solid domestic-thriller debut that vividly illustrates Tolstoy's maxim that 'every unhappy family is unhappy in its own way.'
— Savannah Dorsett - Booklist

The most ruthlessly contractual account of family life you'll ever read.
— Kirkus (Starred Review)

Suburban suspense stories, by definition, are built on lies, lies, lies. Prentiss delivers some excellent whoppers here — almost too good, because with all these lying liars lying their heads off, there's hardly anyone to like.



How refreshing.

— Marilyn Stasio - The New York Times
Scarlet, 9781613161920, 288pp.
Publication Date: November 10, 2020
About the Author
S. A. Prentiss is the pseudonym of a New York Times bestselling author living and writing in New England.