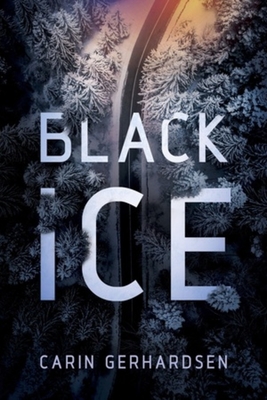 Black Ice
Hardcover

* Individual store prices may vary.
Description
A twisty thriller by "a very exciting new voice from the North" (Ragnar Jónasson, bestselling author of the Dark Iceland series)
In the snow-covered silence of Swedish midwinter, a terrible accident and a deadly secret draws several strangers together...
January in Gotland. The days are short, the air is cold, and all the roads are covered in snow. On a deserted, icy backroad, these wintery conditions will soon bring together a group of strangers with a force devastating enough to change their lives forever when, in the midst of a brief period, a deadly accident and two separate crimes leave victims in their wake. 
Four years later a single phone call is all it takes to bring back the terror of that day and to set in motion a plot for revenge. For Sandra it started as an unremarkable wintery day of shopping followed by a kind gesture from a stranger. For Jeanette it began with the thrill of an illicit rendezvous with her lover. Both women had driven past the same icy ravine, but only one was in the car that caused a deadly crash, and only one left a man to die alone in the snow. 
Each carried a secret from that day, a secret that, if revealed, could connect them to a larger, more terrible transgression… And there is someone out there who knows the whole picture, and who would rather kill than allow it all to come to light. 
Chilling and atmospheric, Black Ice is a gripping standalone novel of suspense from the author of the internationally-bestselling Hammarby series.
Praise For Black Ice…
Plotted with the complexity of a 19th-century labyrinth
— The New York Times

Skillfully plotted [...] The author's mastery of tone imbues a largely tragic tale with touches of humor. By turns touching and terrifying, this nail-biter deserves a wide audience.
— Publishers Weekly STARRED REVIEW

Complex, slow-burning thriller with a final twist that leaves no one unscathed.
— Booklist

Gerhardsen was a mathematician before becoming a writer, which might explain the precision with which she's mapped her characters' backstories and trajectories. Black Ice is both an intricate puzzle and a probing psychological study of flawed people as they navigate a series of moral dilemmas, often making the wrong choice or misunderstanding the actions of another. Ultimately, the book's greatest strength lies in its messy humanity.

— Air Mail

Carin Gerhardsen writes so vividly, like she is painting with words, gripping your heart and soul in an ever-tightening tourniquet.
— Peter James, UK #1 Bestselling Author of the Detective Superintendent Roy Grace Series
Scarlet, 9781613162224, 384pp.
Publication Date: June 29, 2021
About the Author
Ian Giles has a PhD in Scandinavian literature from the University of Edinburgh. He translates fiction and non-fiction from Swedish, Norwegian and Danish, and is the Chair of the Swedish-English Literary Translators' Association. He has translated Camilla Lackberg, Magnus Montelius, and Andreas Norman, among others. He lives in Edinburgh, Scotland.

Carin Gerhardsen is a mathematician who made her literary debut in 1992. She is most well-known for her bestselling Hammarby series. She lives in Stockholm.