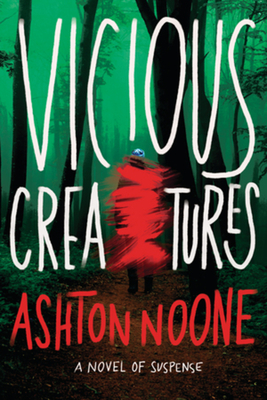 Vicious Creatures
Hardcover

* Individual store prices may vary.
Description
In this haunting psychological thriller, a mother and daughter face a deadly secret lurking in the wilds of the Pacific Northwest
Ava Montgomery never wanted to return home. She fled Wildwood fourteen years ago after the discovery of Adam Albright's body in the forest shattered her young life. But when a violent divorce sends her running back to her parents' house with her troubled daughter Marjorie in tow, Ava discovers that not much has changed in the small Oregon town where she grew up.
It doesn't take long for Ava to fall back in with her old crowd, most of whom stayed in town after high school. Each one of her childhood friends found fame and fortune after they graduated, including Victoria Gallagher—Ava's high school best friend and ex-lover, now unhappily married to a wealthy husband from one of the founding families of Wildwood.
Meanwhile, Ava's daughter becomes intrigued by the forest, fascinated by an urban legend about its secret power—and her curious questions bring Ava's long-repressed memories of the traumatic events surrounding Adam's death back to the fore. And then, when the body of a missing child is found in those same woods, that dark past begins to repeat itself.
After a knife is left on Ava's doorstep and a threatening message appears on her front door, she wonders if her friends have something to do with the newest crime. They never told anyone how much they really know about what happened to Adam on the night he died; does one of them want to drive her out of Wildwood to keep that secret? As Marjorie becomes obsessed with the infamous murder, and old friendships and feuds reignite, Ava is drawn back into the forest to confront her own role in its violent history—before her daughter becomes its next prey.
Praise For Vicious Creatures…
Deviously plotted and breathlessly spun, VICIOUS CREATURES is a gothic suspense every bit as deep and dark as the rumored child-eating forest at its heart. Ashton Noone's haunting voice is utterly unforgettable, and this debut, an absolute must-read for fans of things that go bump in the night — or worse.
— P. J. Vernon, author of Bath Haus and When You Find Me

VICIOUS CREATURES is a fantastic debut, full of tense domestic anger and the highest of stakes. It is un-putdownable in the best way, and I only hope the author writes another such wonderful venture quickly.
— Lyndsay Faye, internationally bestselling author of Jane Steele and Observations by Gaslight

Like the children mesmerized by the darkening woods where danger awaits, readers will be lured and then hooked by the thickening mysteries of this thrilling debut by talented newcomer Ashton Noone.
— Kelly J. Ford, author of Cottonmouths and Real Bad Things
Scarlet, 9781613163382, 312pp.
Publication Date: July 19, 2022
About the Author
Ashton Noone's short fiction has been longlisted for the 2019 CBC Short Story Prize, has been a finalist in the In Places Between: The Robyn Herrington Memorial Short Story contest and has been published in Across the Margin, Bosie Magazine, and Poydras Review. Vicious Creatures is her first novel. She lives in Calgary, AB.