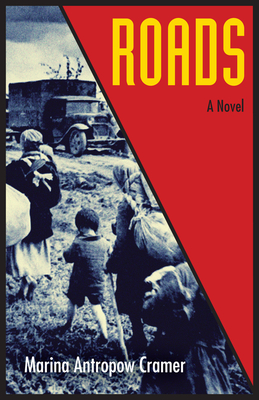 Roads (Paperback)
A Novel
Academy Chicago Publishers, 9781613735565, 368pp.
Publication Date: May 1, 2017
* Individual store prices may vary.
Description
When Nazi forces occupy the beautiful coastal city of Yalta, Crimea, everything changes. Eighteen-year-old Filip has few options; he is a prime candidate for forced labor in Germany. His hurried marriage to his childhood friend Galina might grant him reprieve, but the rules keep shifting. Galina's parents, branded as traitors for innocently doing business with the enemy, decide to volunteer in hopes of better placement. The work turns out to be horrific, but at least the family stays together. By winter 1945, Allied air raids destroy strategic sites; Dresden, a city of no military consequence, seems safe. The world knows Dresden's fate. Roads is the story of one family lucky enough to escape with their lives as the city burns behind them. But as the war ends, they are separated and their trials continue. Looking for safety in an alien land, they move toward one another with the help of refugee networks and pure chance. Along the way, they find new ways to live in a changed world—new meanings for fidelity, grief, and love.

About the Author
Marina Antropow Cramer is a freelance writer born in postwar Germany into a family of Russian refugees. Her work has appeared in Blackbird, Istanbul Literary Review, and Wilderness House Literary Review. Roads is her first novel. She lives in Slate Hill, New York.
Praise For Roads: A Novel…
"Like The Madonnas of Leningrad, Marina Antropow Cramer's sweeping novel brings to life the suffering of ordinary Russians during World War II. With richly evoked compassion, Roads shows us the power of family and love to survive in the face of devastation." —Laurie Lico Albanese, author of Stolen Beauty

"Riveting, heartbreaking, and beautifully written, Roads takes us deep into the black heart of Nazi Germany, finding not only horror and despair but a stubborn and tenacious hope and a kind of clarity about what it means to be human." —Christina Baker Kline, number one New York Times bestselling author of Orphan Train and A Piece of the World

"The characters are strongly drawn and fascinating… Cramer's writing is lush and poetic with a refreshing edge." —Shelf Awareness

"With more than apt characterization, Cramer explores characters' adaptability as social critique." —ForeWord Magazine 
"A broad, moving novel of a family's creation, migration, dispersal and reconnection through war and its aftermath." —Russian Life
"First-time novelist Cramer, the daughter of Russian refugees, chooses a different tack from the many similarly plotted WWII novels via the Crimean setting, non-Jewish refugees, and a Russian perspective."—Booklist Online
"Style derives not from emotionally-charged prose but from elegant syntax and precise word choice... Highly recommended."—Historical Novels Review
"It is well researched, the characters are unforgettable, and the plot takes so many twists that the readers is tied in knots at times trying to imagine how anyone survived at all."—Story Circle Reviews
"A dark tale told with elegant prose, this novel offers an intimate portrayal of refugees navigating unknown turf in an unfamiliar time."—Chronogram