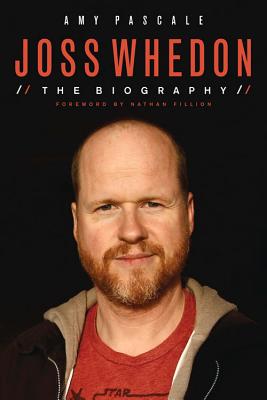 Joss Whedon
The Biography
Hardcover

* Individual store prices may vary.
Other Editions of This Title:
Paperback (9/1/2015)
Hardcover (7/24/2014)
Description
From the cult favorite "Buffy the Vampire Slayer," which netted four million viewers per episode, to the summer blockbuster "The Avengers," which amassed a box office of $1.5 billion, Joss Whedon has made a name for himself in Hollywood for his penchant for telling meaningful, personal tales about love, death, and redemption even against the most dramatic and larger-than-life backdrops. This biography follows his development from a creative child and teenager who spent years away from his family at an elite English public school, through his early successes which often turned into frustrating heartbreak in both television ("Roseanne") and film "(Buffy the Vampire Slayer") to his breakout turn as the creator, writer, and director of the "Buffy" television series. Extensive, original interviews with Whedon's family, friends, collaborators, and stars and with the man himself offer candid, behind-the-scenes accounts of the making of groundbreaking series such as "Buffy," "Angel," "Firefly," and "Dollhouse," as well as new stories about his work with Pixar writers and animators during the creation of "Toy Story." Most importantly, however, these conversations present an intimate and revealing portrait of a man whose creativity and storytelling ability have manifested themselves in comics, online media, television, and film.
Chicago Review Press, 9781613741047, 448pp.
Publication Date: August 1, 2014
About the Author
Amy Pascale is a director at MTV, where she has worked in on-air and online media for more than 14 years. She is the cofounder and editor of the Web magazine PopGurls.com and was an early member of The Bronze, an online community through which the "Buffy the Vampire Slayer" staff interacted with the show s fans. She lives in Highland Mills, New York. Nathan Fillion is an actor best-known for his portrayal of Captain Malcolm Reynolds in the Joss Whedon produced television series "Firefly" and its film continuation "Serenity," which was directed by Whedon. He also appeared in the Joss Whedon vehicles "Dr. Horrible s Sing-Along Blog" and "Much Ado About Nothing." He plays Richard Castle on the ABC series "Castle." He lives in Los Angeles."
or
Not Currently Available for Direct Purchase