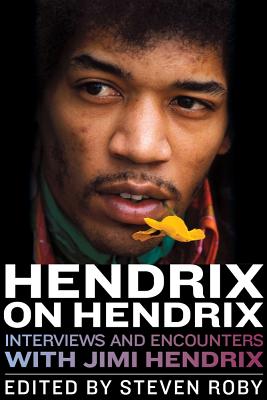 Hendrix on Hendrix: Interviews and Encounters with Jimi Hendrix (Hardcover)
Interviews and Encounters with Jimi Hendrix
Chicago Review Press, 9781613743225, 362pp.
Publication Date: October 1, 2012
* Individual store prices may vary.
or
Not Currently Available for Direct Purchase
Description
A L.A. Times Non-Fiction Hardcover Best Seller Hendrix on Hendrix includes the most important interviews from the peak of Jimi Hendrix's career, 1966 to 1970, carefully selected by one of the world's leading Jimi Hendrix historians.In this book Hendrix recalls for reporters his heartbreaking childhood and his grueling nights on the Chitlin' Circuit. He jokes with the judge and the jury on the witness stand, telling them that the incense in his bag was for hiding bad kitchen odors. He explains to an American TV audience that his concept of "Electric Church Music" is intended to wash their souls and give them a new direction. And in his final interview, just days before his death, he discloses that he wants to be remembered as not just another guitar player.In addition to interviews from major mainstream publications, Hendrix on Hendrix includes new transcriptions from European papers, the African-American press, and counterculture newspapers; radio and television interviews; and previously unpublished court transcripts--including one of the drug bust that nearly sent him to prison.Though many respected books have been written about Hendrix, none have completely focused on his own words. This book is as close to a Hendrix autobiography as we will ever see.
About the Author
Steven Roby is a respected Jimi Hendrix historian-archivist and the author of Black Gold: The Lost Archives of Jimi Hendrix and Becoming Jimi Hendrix. He was the editor and publisher of Straight Ahead: The International Jimi Hendrix Fanzine (1989-1996) and the editor of the Hendrix family's authorized fanzine, Experience Hendrix. He has also written feature articles and reviews for Guitar World and Goldmine.
Advertisement