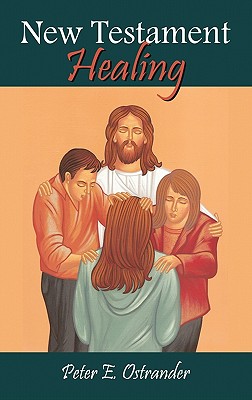 New Testament Healing (Hardcover)
Xulon Press, 9781613792858, 334pp.
Publication Date: April 1, 2011
Other Editions of This Title:
Paperback (4/29/2011)
* Individual store prices may vary.
Description
In our world of advanced western medicine, complementary or alternate therapies, twelve-step groups, and self-help programs, many people have sought to maintain or improve their health in this life Have you considered another possibility- Christian healing ministry according to the patterns found in the New Testament? If you read the Gospel according to Mark, about 32 % of this wonderful narrative up to Jesus' final week upon earth, is about healing and miracles Jesus and his first disciples were quite successful. How did they heal the sick? Would a contemporary expression of this ministry be of interest to you? As the good news about Jesus is preached and ordinary Christians pray and minister, people have been healed physically, emotionally, and spiritually, then experience abundant life with Jesus Christ. This book will help you learn more about Christian healing, encourage you to receive ministry, and prepare you to reach out to others.As he grew up in Barrington IL, Peter Ostrander built electronic kits and developed an interest in Physics, which he pursued, obtaining a doctorate in nuclear structure at Penn State in 1970. He taught physics at the Penn State, Fayette Campus for 34 years. Early Christian reading, including C.S. Lewis, and church participation led to his personal commitment to Christ in 1973, then experiences of the Holy Spirit and his gifts. Peter studied for the ministry, completing his Master of Divinity degree in 1986. He served as Vicar of St. George's Episcopal Church in Waynesburg, PA for 21 years, while also becoming involved in the International Order of Saint Luke the Physician, which supports the continuation and growth of Jesus' healing ministry in the Church. Peter has served as Regional Director for OSL for 6 years and has presented several talks and workshops at regional and North American conferences.