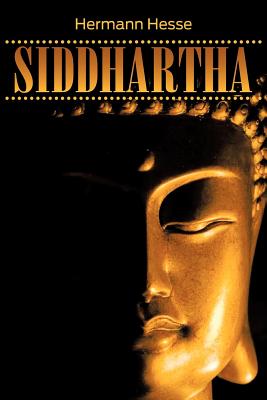 Siddhartha (Paperback)
Simon & Brown, 9781613822012, 136pp.
Publication Date: January 30, 2012
Other Editions of This Title:
Digital Audiobook (4/25/2016)
Digital Audiobook (3/19/2013)
Digital Audiobook (12/20/2009)
Paperback (2/7/2011)
Paperback (10/29/2010)
Mass Market (12/1/1981)
Paperback (8/18/2010)
Paperback (10/31/2010)
Paperback (8/5/2007)
Paperback (5/20/2005)
Paperback (10/24/2008)
Paperback (12/19/2011)
Paperback (6/21/2011)
Paperback (9/12/2008)
* Individual store prices may vary.
Description
Siddhartha is the story of a young man who leaves his family and finds himself on a journey toward enlightenment. Afire with youthful idealism, the Brahmin joins a group of ascetics, fasting and living without possessions. Meeting Gotama the Buddha, he comes to feel this is not the right path, though he also declines joining the Buddha's followers. He reenters the world, hoping to learn of his own nature, but instead slips gradually into hedonism and materialism. Surfeited and disgusted, he flees from his possessions to become a ferryman's apprentice, learning what lessons he can from the river itself. Hermann Hesse was a German-Swiss poet, novelist, and painter. In 1946, he received the Nobel Prize in Literature. His best-known works include Steppenwolf, Siddhartha, and The Glass Bead Game each of which explores an individual's search for authenticity, self-knowledge and spirituality.