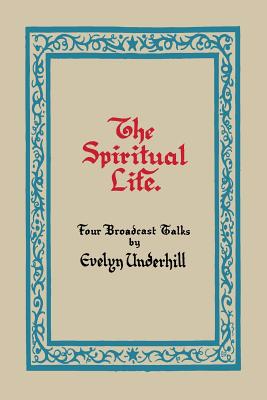 The Spiritual Life (Paperback)
Martino Fine Books, 9781614273936, 142pp.
Publication Date: February 5, 2013
Other Editions of This Title:
Paperback (10/1/2011)
Paperback (9/1/1984)
Hardcover (5/9/2011)
* Individual store prices may vary.
Description
2013 Reprint of 1937 Edition. Exact facsimile of the original edition, not reproduced with Optical Recognition Software. Evelyn Underhill was an English Anglo-Catholic writer and pacifist known for her numerous works on religion and spiritual practice, in particular Christian mysticism. This book contains in an expanded form the four addresses on the Spiritual Life which were given by Underhill in 1936. The are published in response to numerous requests from listeners and in the hope that they will be found suitable for Lenten reading. The spiritual life is here considered, not as an intense form of piety peculiar to saints, but as the living heart of all religion, and therefore of vital concern to ordinary men and women. Its essence is held to consist in a growing communion with God, a growing cooperation with Him, inspiring and transforming every kind of action from the most routine to the most heroic. Essays are: What is the Spiritual Life The Spiritual Life as Communion with God The Spiritual Life as Co-operation with God Some Questions and Difficulties.