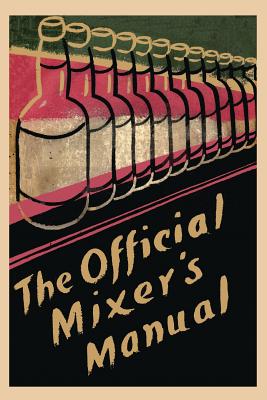 The Official Mixer's Manual (Paperback)
Martino Fine Books, 9781614274360, 340pp.
Publication Date: June 13, 2013
* Individual store prices may vary.
Description
2013 Reprint of 1934 Edition. Full facsimile of the original edition, not reproduced with Optical Recognition Software. James Beard says, "And because this book is intended for the professional bartender as well as the amateur, it must contain mixtures for which there is only an occasional demand. So don't look askance at the "Widow's Kiss" or Polly's Special" or other such rarities. somewhere, with some people, they are favorites." Here is the most complete, comprehensive home or professional bartender's guide obtainable. It contains over 1200 recipes for mixed drinks which have won public approval in the last 100 years. This extensive list was compiled from the records of famous bars and restaurants in the United States, Canada, Europe, and South America. In addition to the classic and well-known drinks, The Official Mixer's Manual provides formulas which will appeal to those adventurous hosts who delight in surprising their guests and themselves with behind-the-bar innovations. Duffy was chief bartender at the old Ashland House. This book is the result of his long experience and ripe judgment.