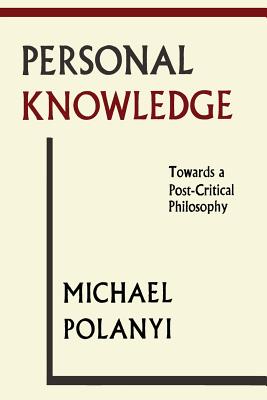 Personal Knowledge (Paperback)
Towards a Post-Critical Philosophy
Martino Fine Books, 9781614275374, 444pp.
Publication Date: December 4, 2013
Other Editions of This Title:
Paperback (8/15/1974)
* Individual store prices may vary.
Description
2013 Reprint of 1962 American Edition. Full facsimile of the original edition, not reproduced with Optical Recognition Software. This edition reprints the text from the 1962 Revised Edition originally published by The University of Chicago Press. In this classic text Polanyi argued that the scientist is not a detached observer in the world of research: rather the scientist's personal participation in his knowledge, both in its discovery and its validation, is an indispensable part of science itself. Even in the exact sciences knowing is an art, in which the skill of the knower, guided by his passionate sense of increasing contact with reality, forms a logically necessary part. In the biological and social sciences this becomes even more evident. Polanyi argues against the urge to make knowledge impersonal.