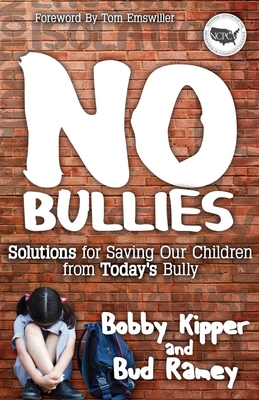 No Bullies (Paperback)
Solutions for Saving Our Children from Today's Bully
Morgan James Publishing, 9781614484370, 204pp.
Publication Date: October 8, 2013
Description
Bobby Kipper and Bud Ramey, two best selling authors on youth violence in America, offer you and your children the clear information and tools needed to help navigate the dangerous epidemic of bullying in America. If your children haven't already been affected by bullying, it is very likely on the way. Published by the National Center for the Prevention of Community Violence, led by career police officer Bobby Kipper, this concise guide is designed to answer the plea heard all over America, "What should I do?" What should I do when my child's reputation is being destroyed online? What do I do if my child becomes the bully? What do I do when physical confrontation is inevitable? Should I confront the parents of a bully? Parents and Guardians
Teachers and Coaches
Youth Leaders and Child Advocates Our children are in danger. Prepare for the eventual encounter with Today's Bully. Make informed and thoughtful decisions on how to handle these encounters. Ultimately, No BULLIES and its predecessor No COLORS -- 100 Ways to Stop Gangs from Taking Over Our Communities, together address "best practices" for making a difference in the civility crisis in our nation that is impacting an entire generation.
About the Author
Bud Ramey is the 2010 Public Affairs Silver Anvil Award winner of the Public Relations Society of America--the highest public affairs recognition in the world. His grassroots public affairs and humanitarian successes stretch across three decades. In 2012, Ramey and Bobby Kipper published No COLORS -100 Ways to Stop Gangs from Taking Away Our Communities. Bobby Kipper, co-author of No COLORS, is founder of the National Center for the Prevention of Community Violence. A battle-hardened ex-cop with a quarter century of community policing in one of America's toughest gang environments, Kipper organized one of the most effective crime prevention programs ever developed by the Justice Department. He has consulted for the White House, Congress, and governors and for communities across America.
Advertisement